MACOM's ultra low power EML driver
Listen to expert Ray Moroney, Product Manager for Optoelectronics, talk about MACOM's ultra low power EML driver for 100G ethernet applications. This quad channel driver in a 10x10mm surface mount package is the lowest power, smallest form factor solution for CFP2 and CFP4 modules.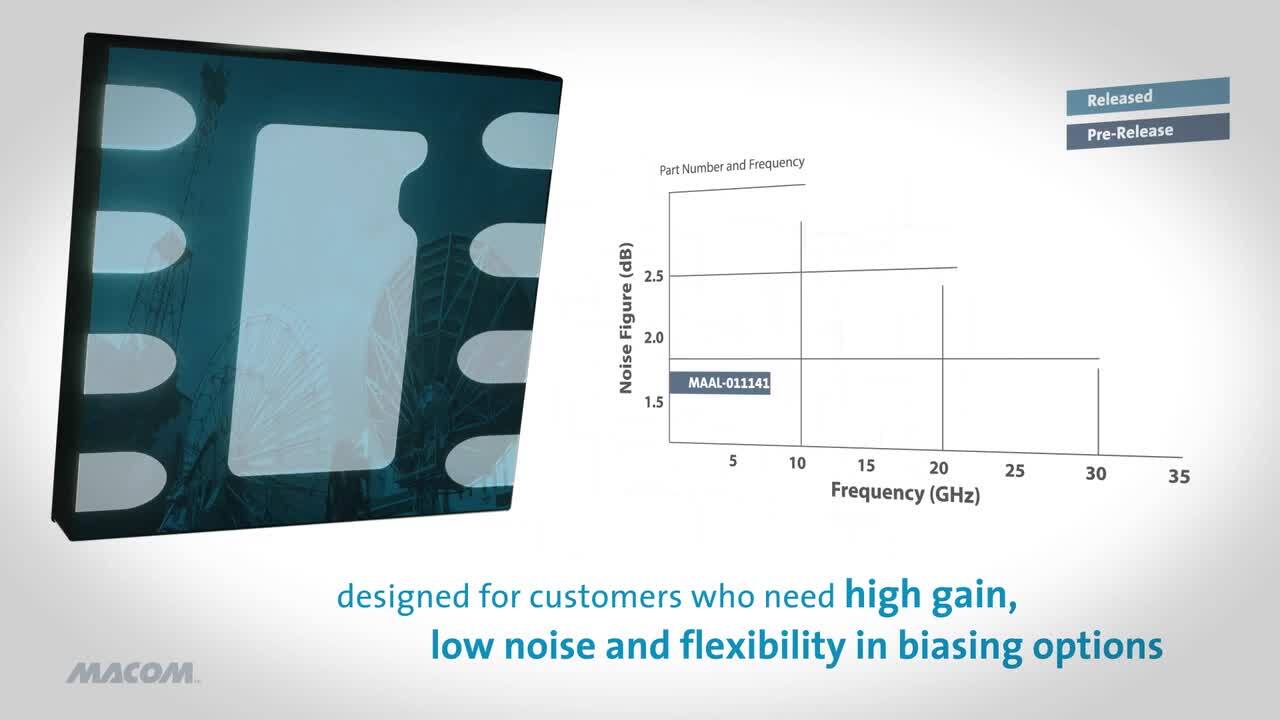 LNA Family Product Video
MACOM's Family of Low Noise Amplifiers (MAAL-011129, MAAL-011130 and MAAL-011141/DIE) are easy-to-use, broadband devices covering DC-31 GHz and featuring high gain, low noise and flexibility in biasing options.
MAGx-101214 Product Video
MACOM's MAGx-101214-500L00 is a gold-metalized matched Gallium Nitride (GaN) on Silicon (Si) RF power transistor optimized for pulsed L-Band radar applications. The MAGX-101214-500L0x is constructed using a thermally enhanced, flanged ceramic package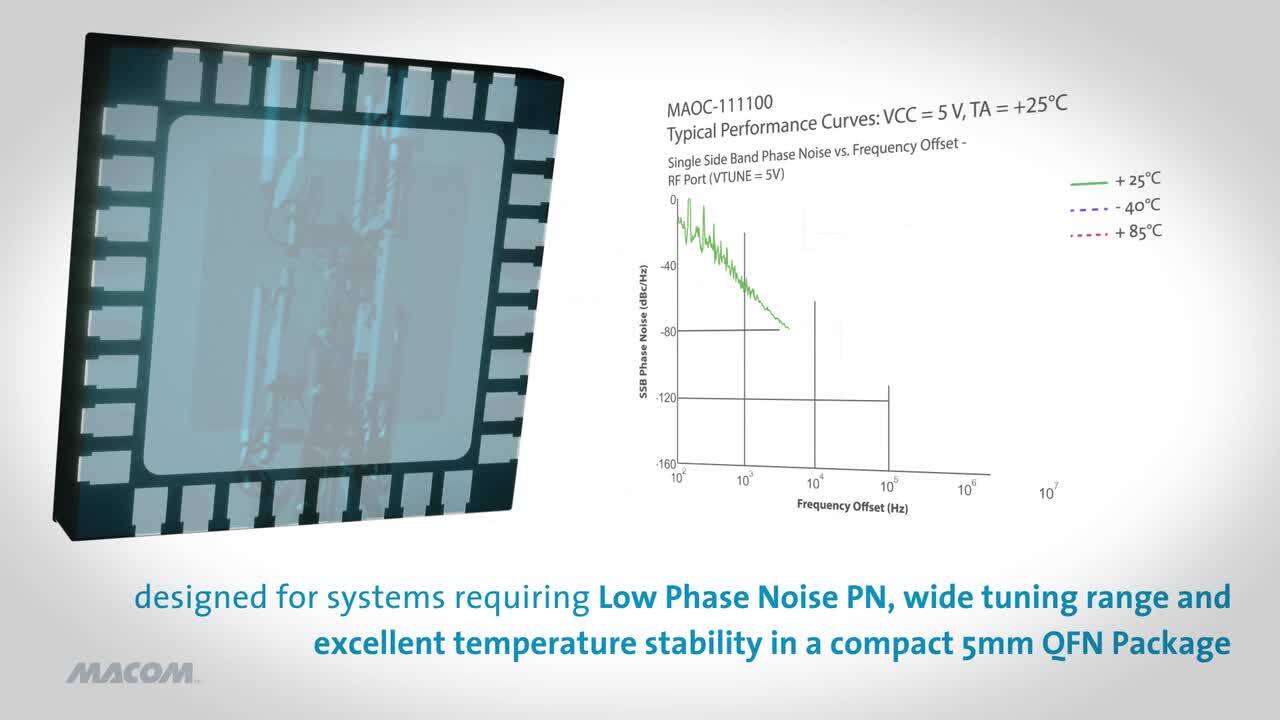 VCO Family Product Video
MACOM's new family of signal source broadband voltage controlled oscillators include the MAOC-111100, MAOC-113900, MAOC-112675, MAOC-113100 and MAOC-110820
MAAV-011013 Product Video