MAAM-011109 Ultra Wide Band Amplifier:
Listen to expert Tom Galluccio, Product Manager for the MMIC Product Line, speak about MACOM's new MAAM-011109 ultra wide band amplifier. This device operates from 10 MHz to 40 GHz, is fully matched to 50 ohms, provides approximately 12 dB of Gain and is packaged in a convenient 5mm by 5mm laminate package.
Wireless Fronthaul/CPRI Application Video
MACOM's extensive offerings for SFP+ and SFP28 short and long reach include leading DML lasers, best in class TIAs, highly integrated driver/amplifier ICS, forming the world' leading solution for Fronthaul/Backhaul.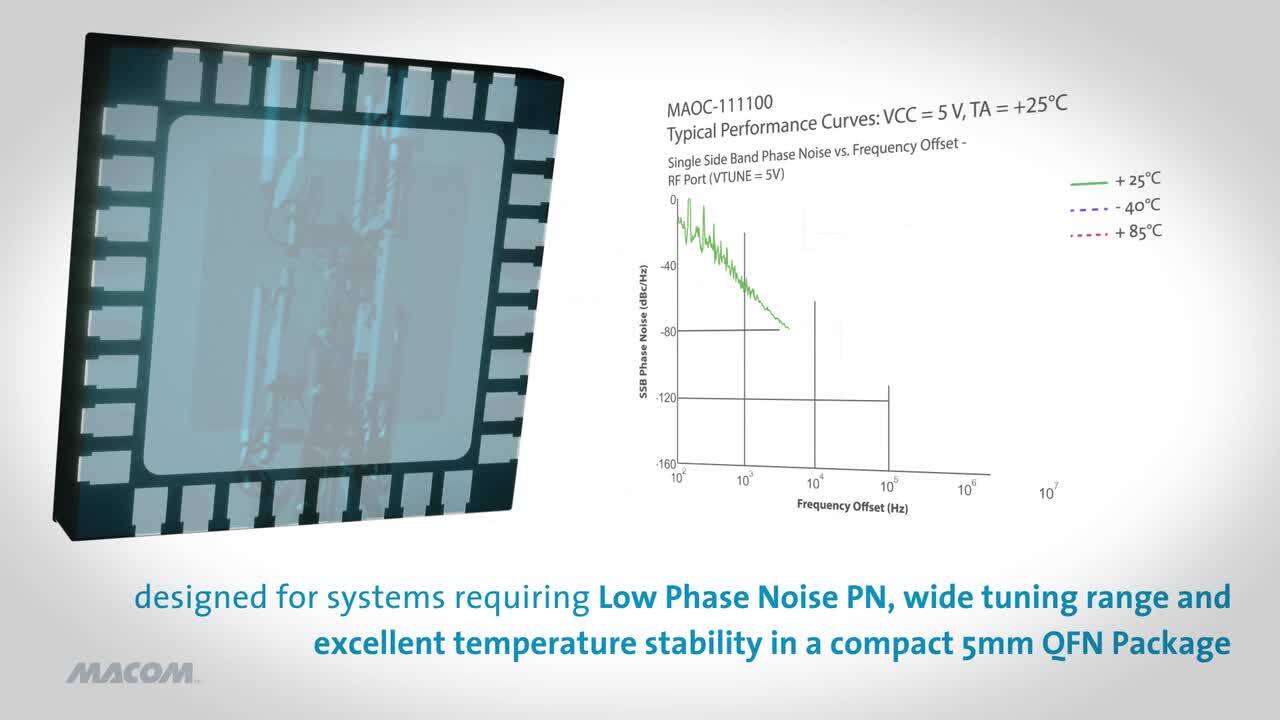 VCO Family Product Video
MACOM's new family of signal source broadband voltage controlled oscillators include the MAOC-111100, MAOC-113900, MAOC-112675, MAOC-113100 and MAOC-110820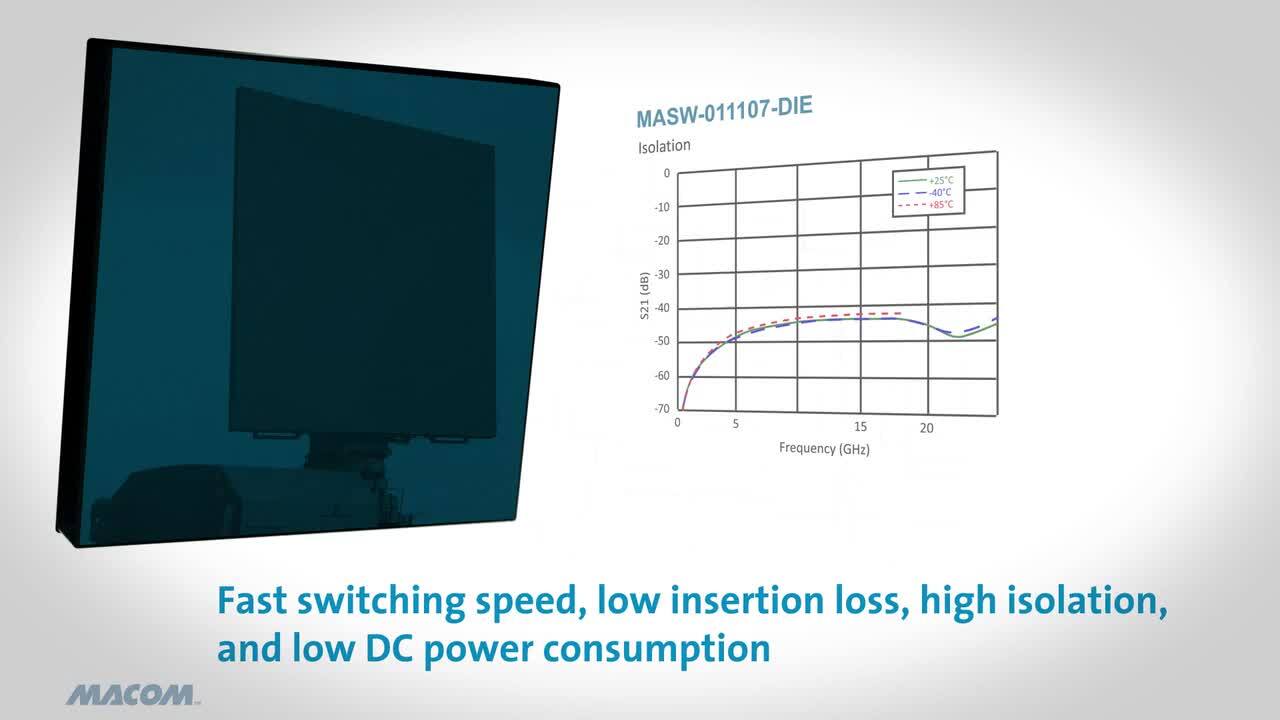 MASW-011107-DIE: DC - 26.5 GHz Broadband GaAs SPDT absorptive switch ideal for VSAT, test and measurement, EW and military communication systems.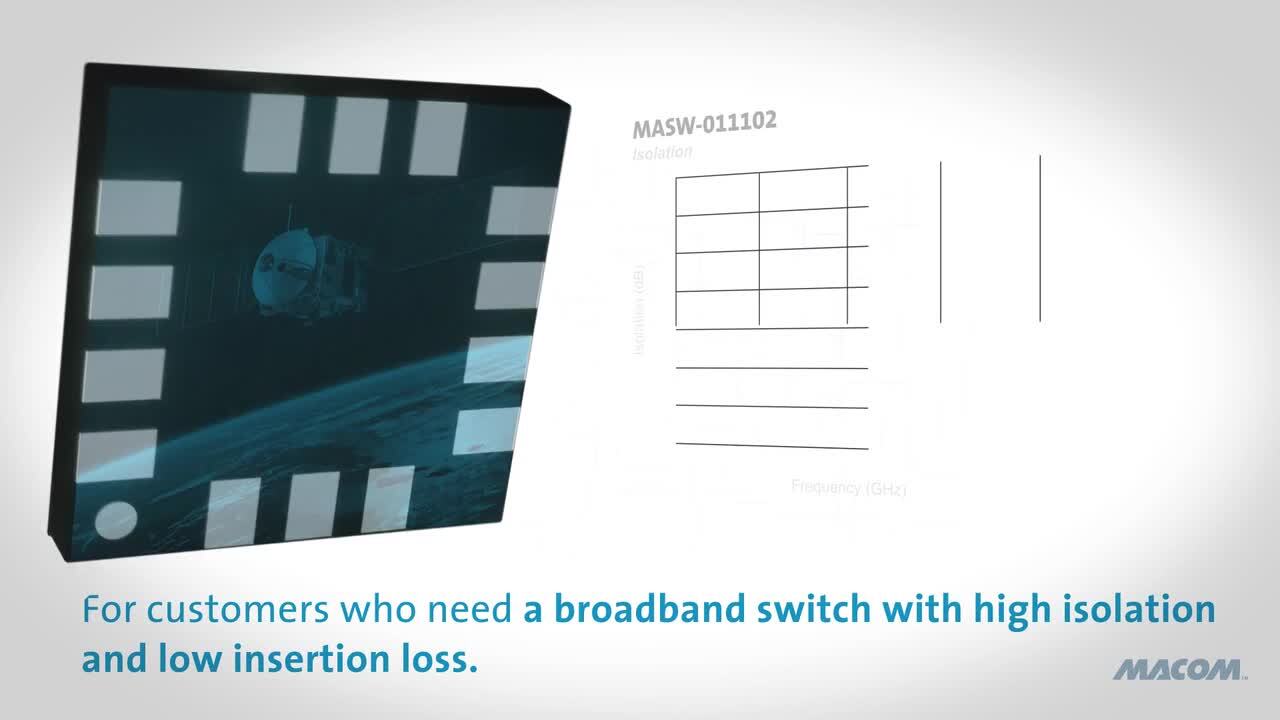 MASW-011102 SPDT non-reflective switch featuring broadband performance and high-speed switching.