MACOM's MAAM-011117 CPE Amplifier
Listen to Graham Board, Wired Broadband Product Line Manager, discuss MACOM's latest high performance CPE Amplifier. The MAAM-011117 is designed as a universal front-end amplifier with a powered down feature for CPE "Green" stand-by operation.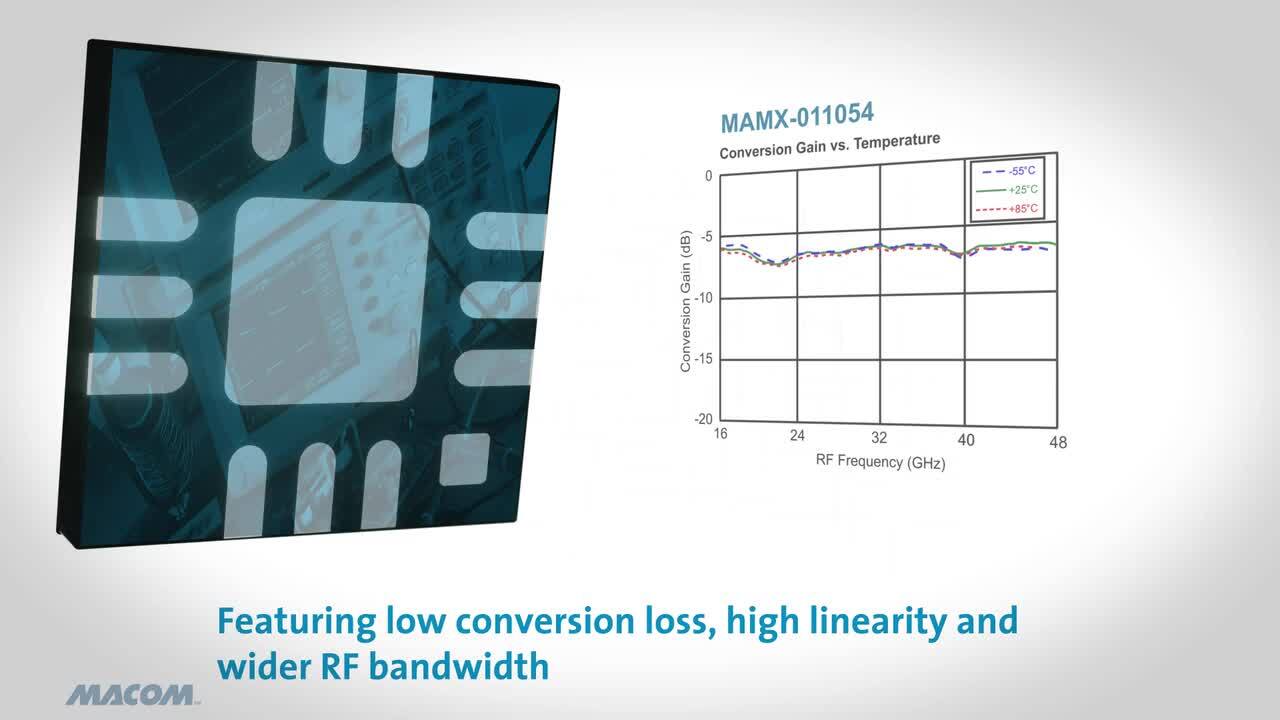 MAMX-011054 & MAMX-011036 wideband double-balanced mixer family, covering 8 - 46 GHz. Available in 3 mm 12-lead AQFN packaging, and bare die. Designed for Test & Measurement, Microwave Radio, and Radar applications. Featuring low conversion loss, high linearity and wider RF bandwidth.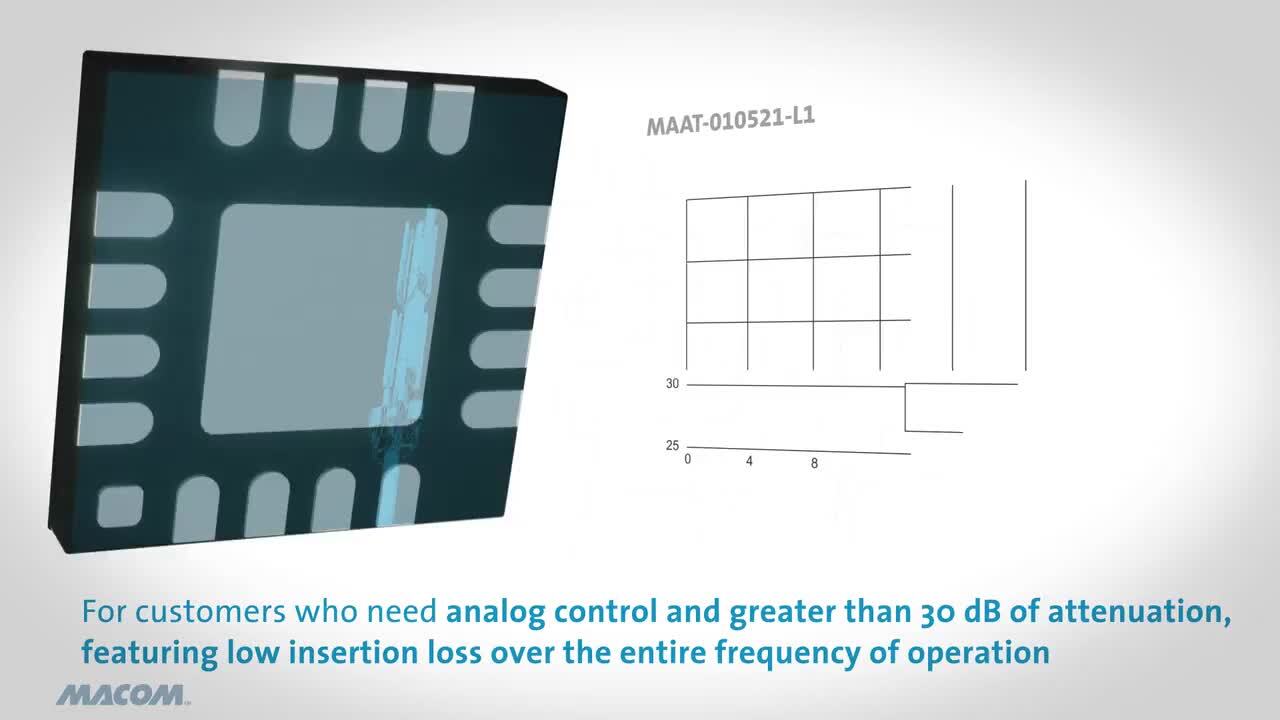 MAAT-010521-L1 voltage variable attenuator, 5.8 - 16 GHz. Designed for wireless infrastructure and wireless backhaul applications.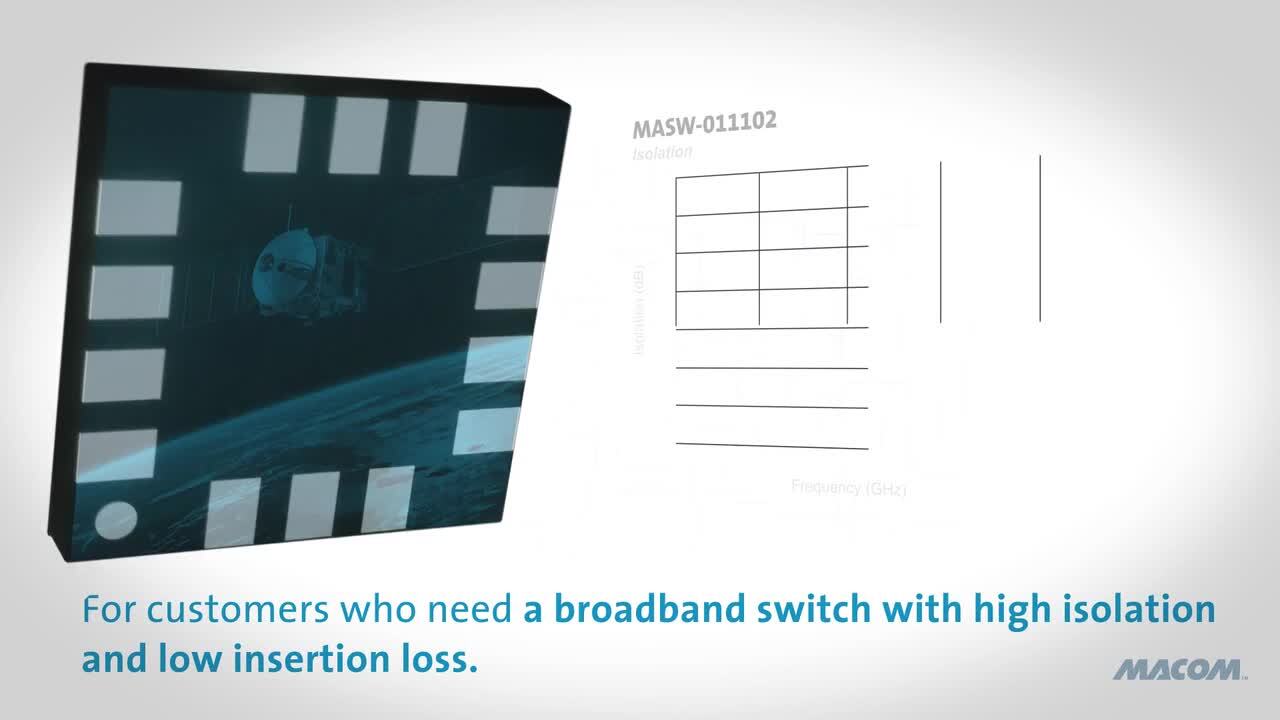 MASW-011102 SPDT non-reflective switch for broadband performance and high-speed switching. Designed for test and measurement, satellite communications, EW and broadband communication system applications.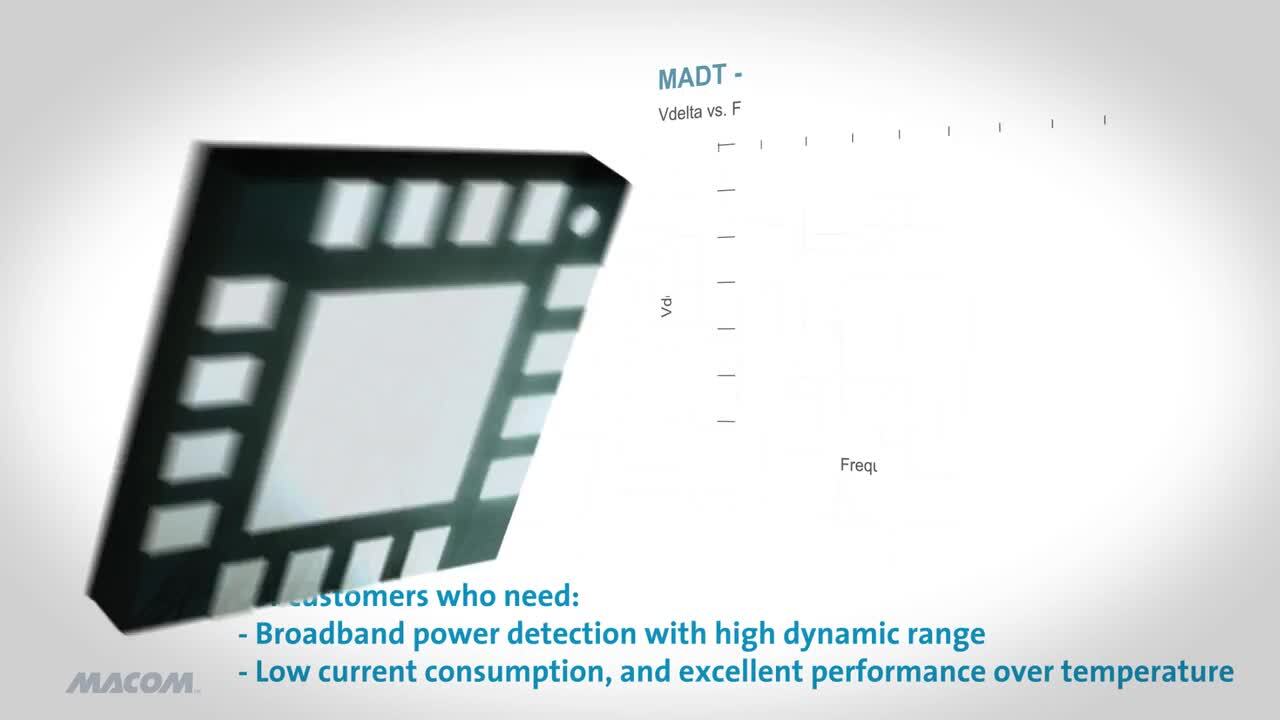 MADT-011000 Product Video