MACOM's S-Band Switch Limiter
Listen to expert Paul Beasly, Product Manager for Radar Products, talk about MACOM's S-Band Switch Limiter. This packaged device offers a high level of integration and high power handling making it ideally suited to Radar applications.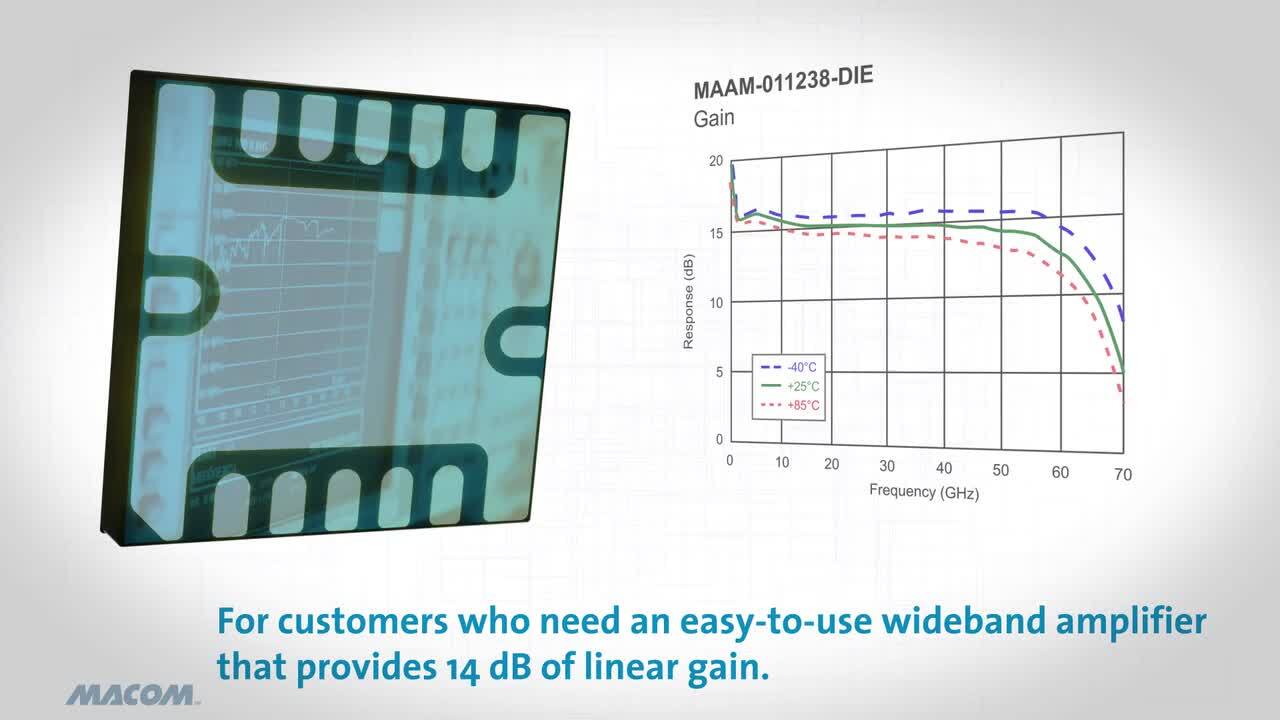 The MAAM-011238/DIE is designed for instrumentation and communication systems, for customers who need an easy-to-use wideband amplifier that provides 14 dB of linear gain. The device is available as a 2.1 x 1.05 mm die or 5x5 mm 12-lead SMT package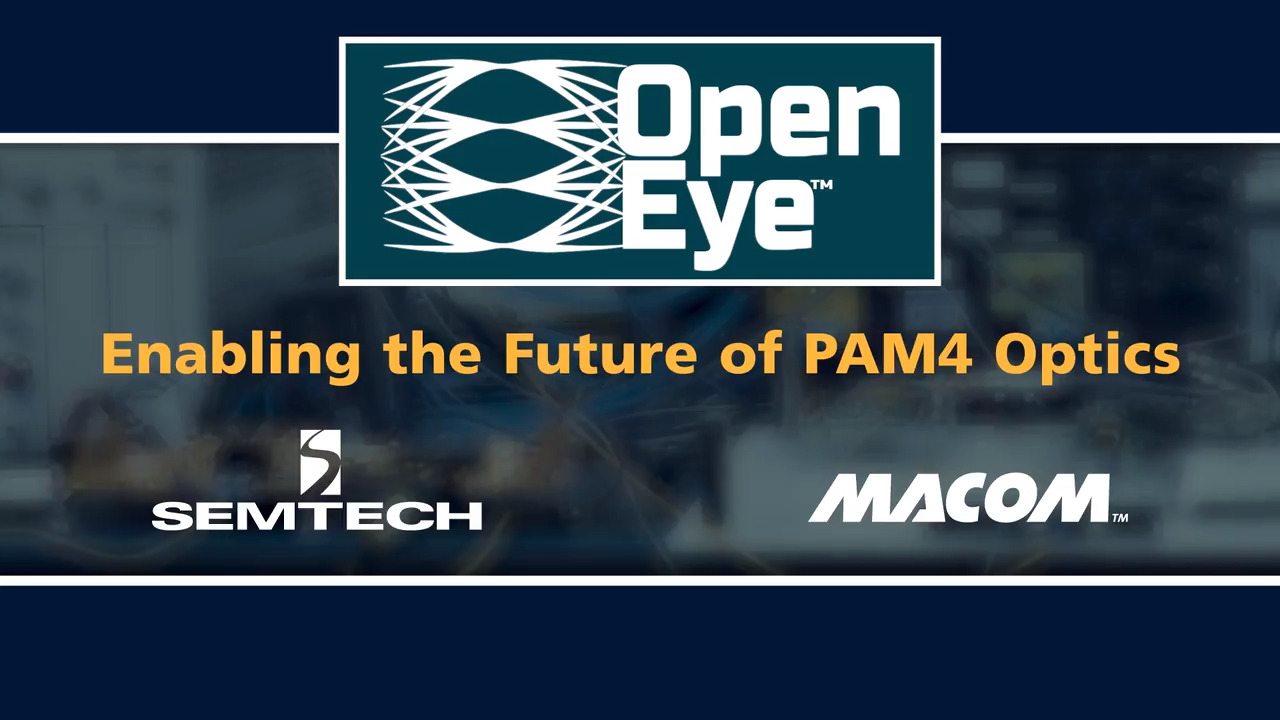 OpenEye MSA Demonstration
MACOM has the industry's most extensive portfolio for 100G to 400G, enabling your optical designs targeting the data centers of today and tomorrow.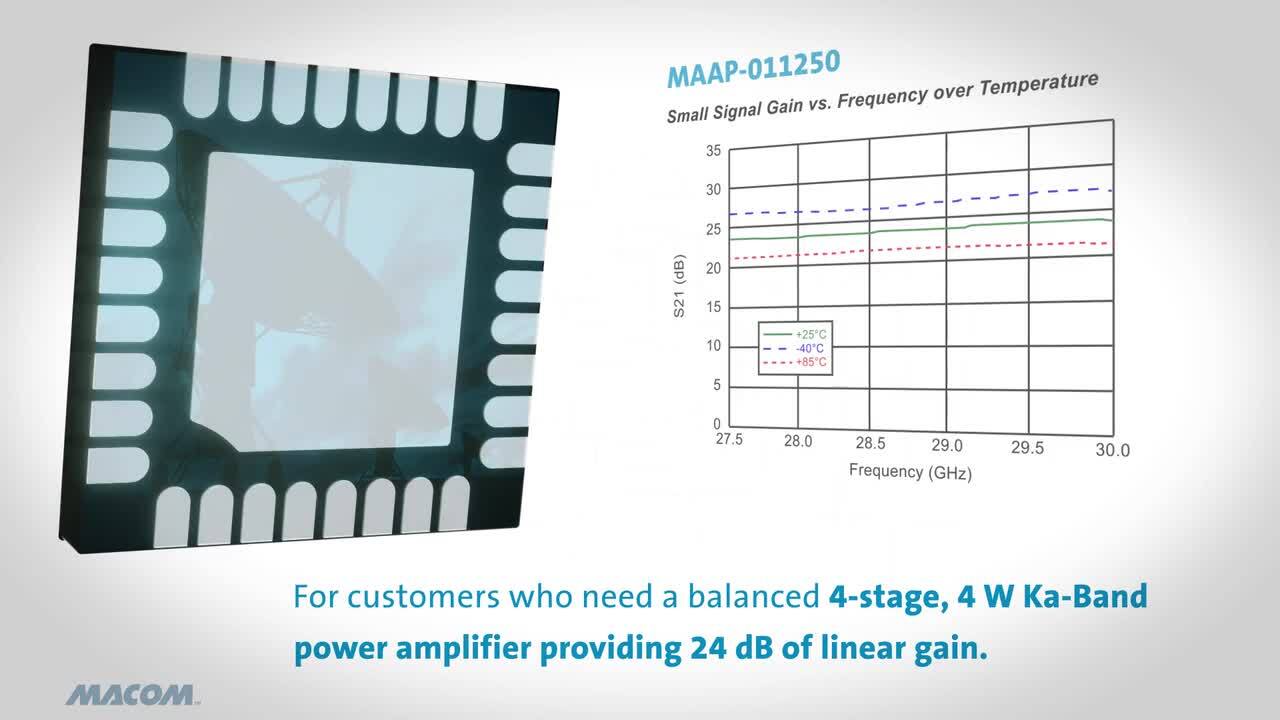 MAAP-011250 4 W Ka-Band Power Amplifier, 27.5 - 30 GHz, designed for VSAT Communications. This device is designed for customers who need a balanced 4-stage, 4 W Ka-Band power amplifier providing 24 dB of linear gain.