MACOM's UpConverter, MAUC-010506
Learn more about the Industry's Leading Upconverter for 18 and 23 GHz Point-to-Point Wireless Applications. Watch Product Manager David Richardson, speak about the device that boasts the industry's leading LO suppression which eliminates the customers' need for a Tx Filter.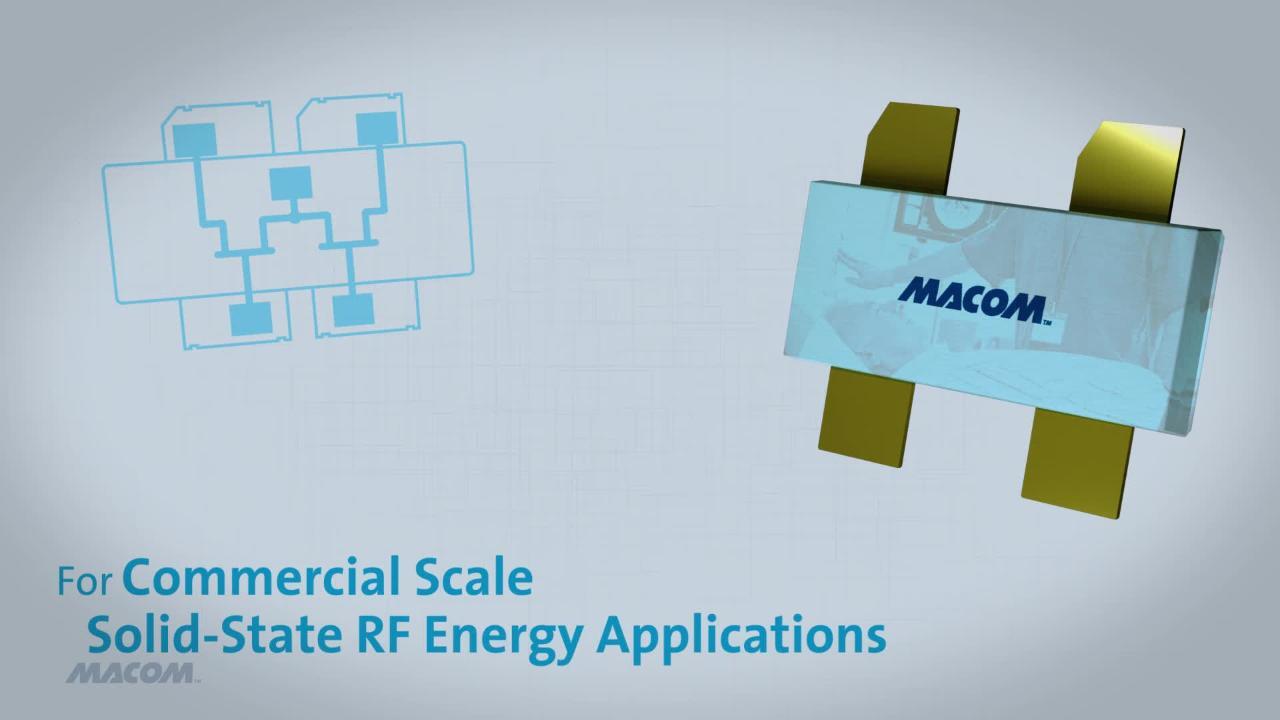 MAGe-102425-300S00 300 W GaN-on-Silicon Power Transistor, designed for commercial scale solid-state RF Energy applications.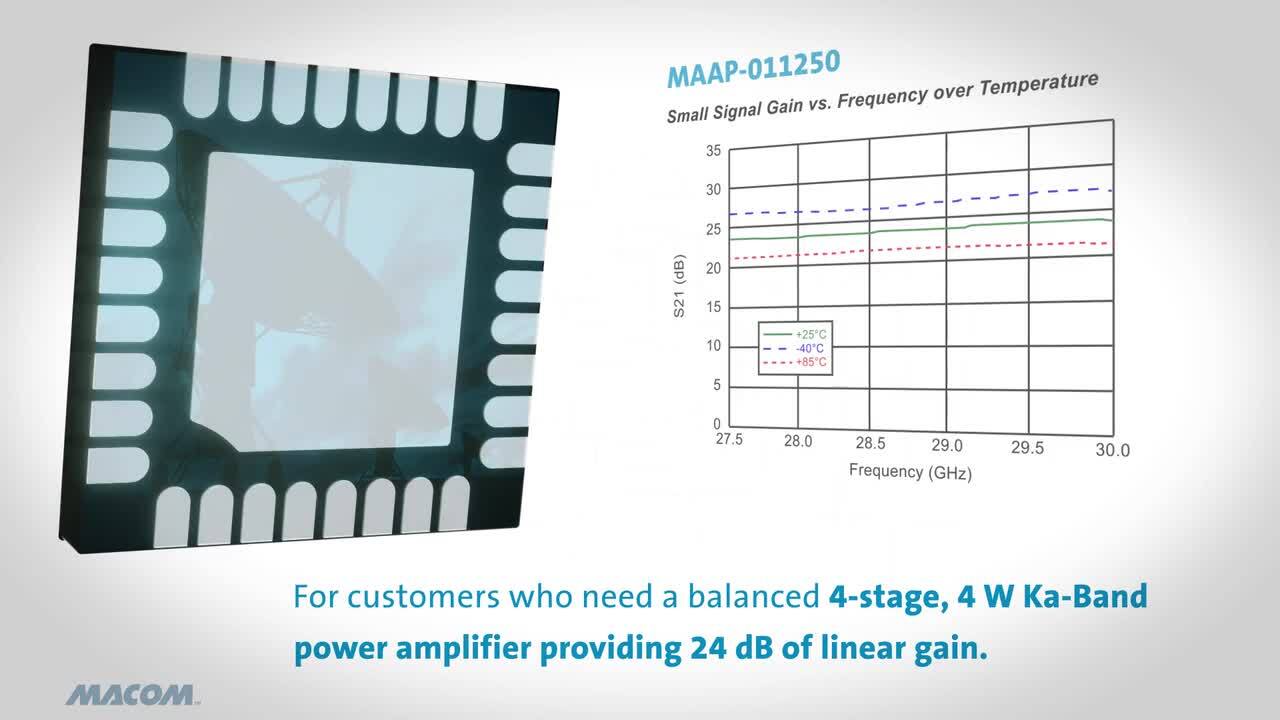 MAAP-011250 4 W Ka-Band Power Amplifier, 27.5 - 30 GHz, designed for VSAT Communications. This device is designed for customers who need a balanced 4-stage, 4 W Ka-Band power amplifier providing 24 dB of linear gain.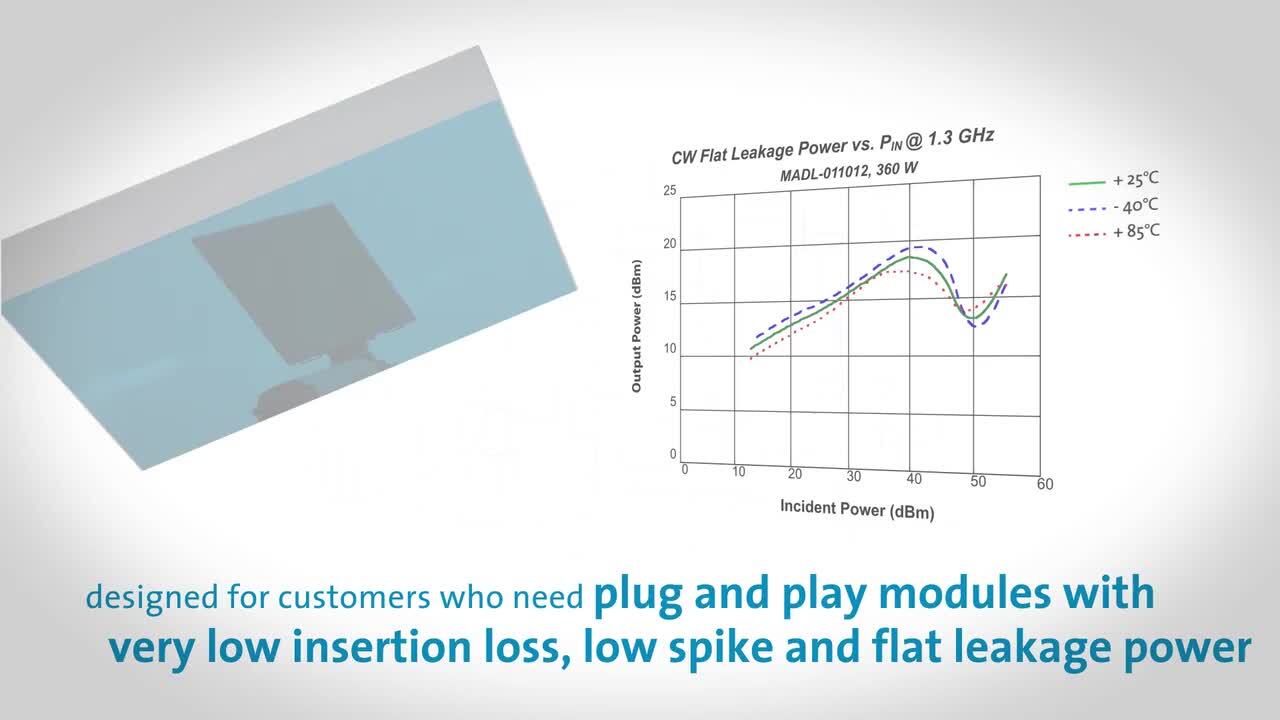 High Power Limiter Modules: MADL-011012 / MADL-011014 / MADL-011015
Highest power handling limiters covering UHF, L and S-Band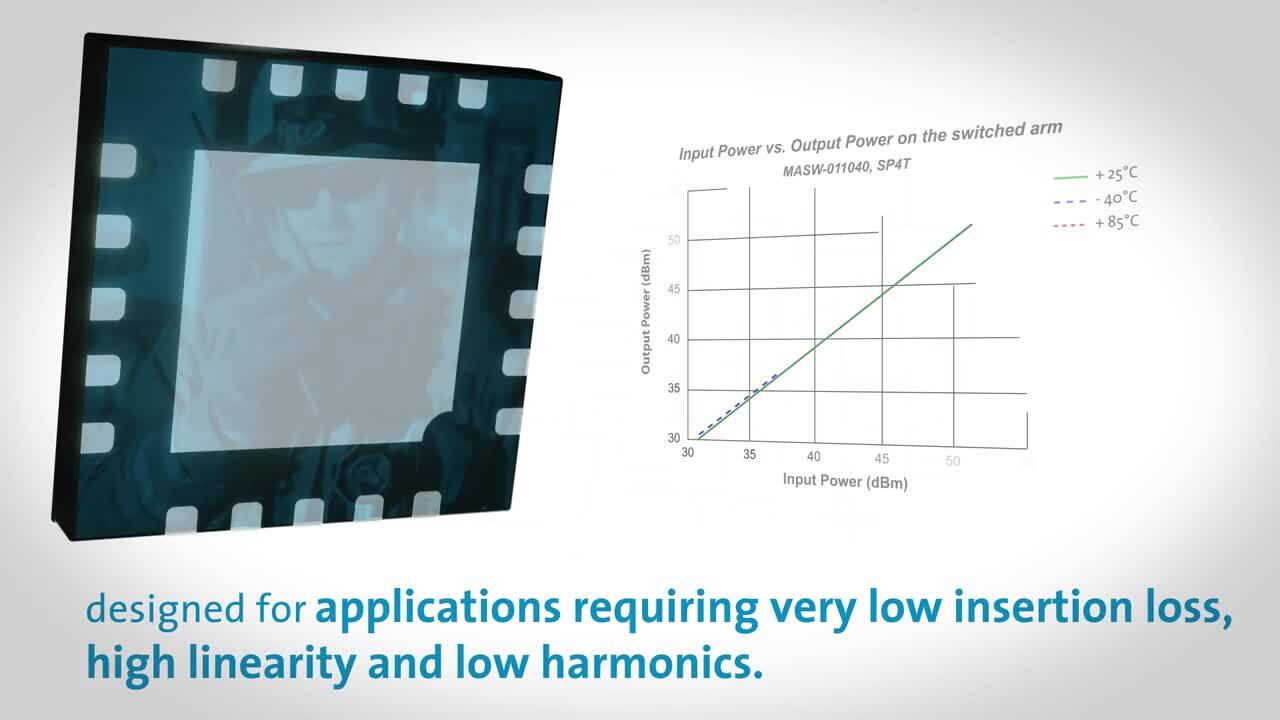 High Power Switch Series: MASW-011040 / MASW-011041 / MASW-011055 / MASW-011060
50 MHz - 6000 MHz covering UHF, L and C-Band