MACOM's ultra low power EML driver
Listen to expert Ray Moroney, Product Manager for Optoelectronics, talk about MACOM's ultra low power EML driver for 100G ethernet applications. This quad channel driver in a 10x10mm surface mount package is the lowest power, smallest form factor solution for CFP2 and CFP4 modules.
Wireless Fronthaul/CPRI Application Video
MACOM's extensive offerings for SFP+ and SFP28 short and long reach include leading DML lasers, best in class TIAs, highly integrated driver/amplifier ICS, forming the world' leading solution for Fronthaul/Backhaul.
Watch MWJ Editor Pat Hindle interview Preet Virk, Senior VP & GM of the Carrier Networks group at MACOM, as they discuss MACOM GaN and how it's achieving leadership efficiency, bandwidth and power gain with the linearity and cost structure like LDMOS, with path to better than LDMOS cost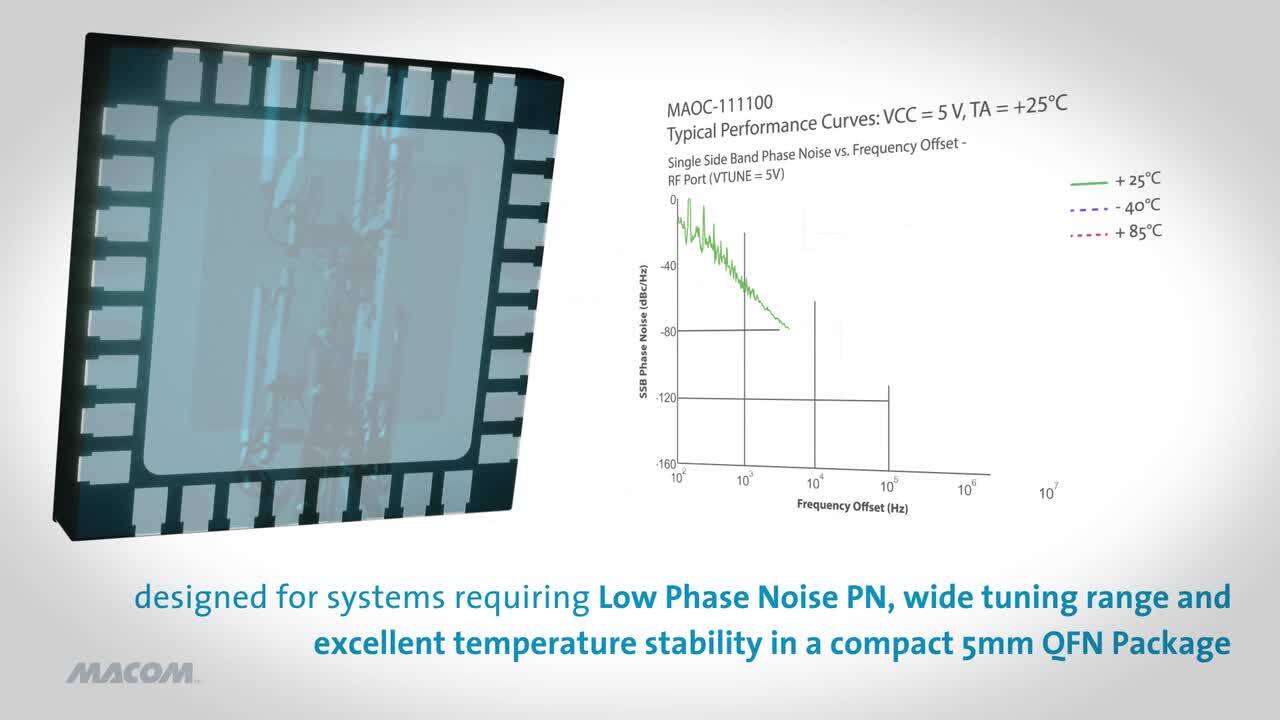 VCO Family Product Video
MACOM's new family of signal source broadband voltage controlled oscillators include the MAOC-111100, MAOC-113900, MAOC-112675, MAOC-113100 and MAOC-110820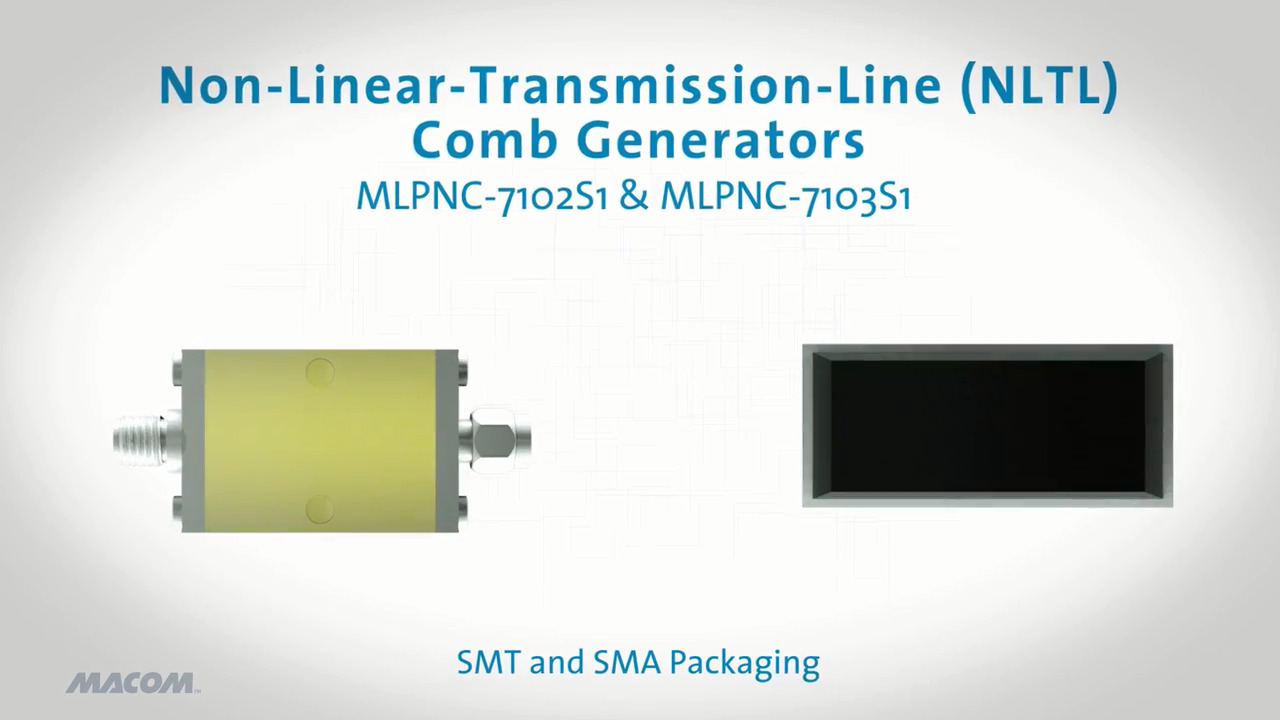 Non-Linear-Transmission-Line (NLTL) Comb Generators: MLPNC-7102S1 & MLPNC-7103S1
Available in SMT and SMA packaging, ideal for Radar, SATCOM, VSAT and Microwave Radio applications.