MACOM's ultra low power EML driver
Listen to expert Ray Moroney, Product Manager for Optoelectronics, talk about MACOM's ultra low power EML driver for 100G ethernet applications. This quad channel driver in a 10x10mm surface mount package is the lowest power, smallest form factor solution for CFP2 and CFP4 modules.
Wireless Fronthaul/CPRI Application Video
MACOM's extensive offerings for SFP+ and SFP28 short and long reach include leading DML lasers, best in class TIAs, highly integrated driver/amplifier ICS, forming the world' leading solution for Fronthaul/Backhaul.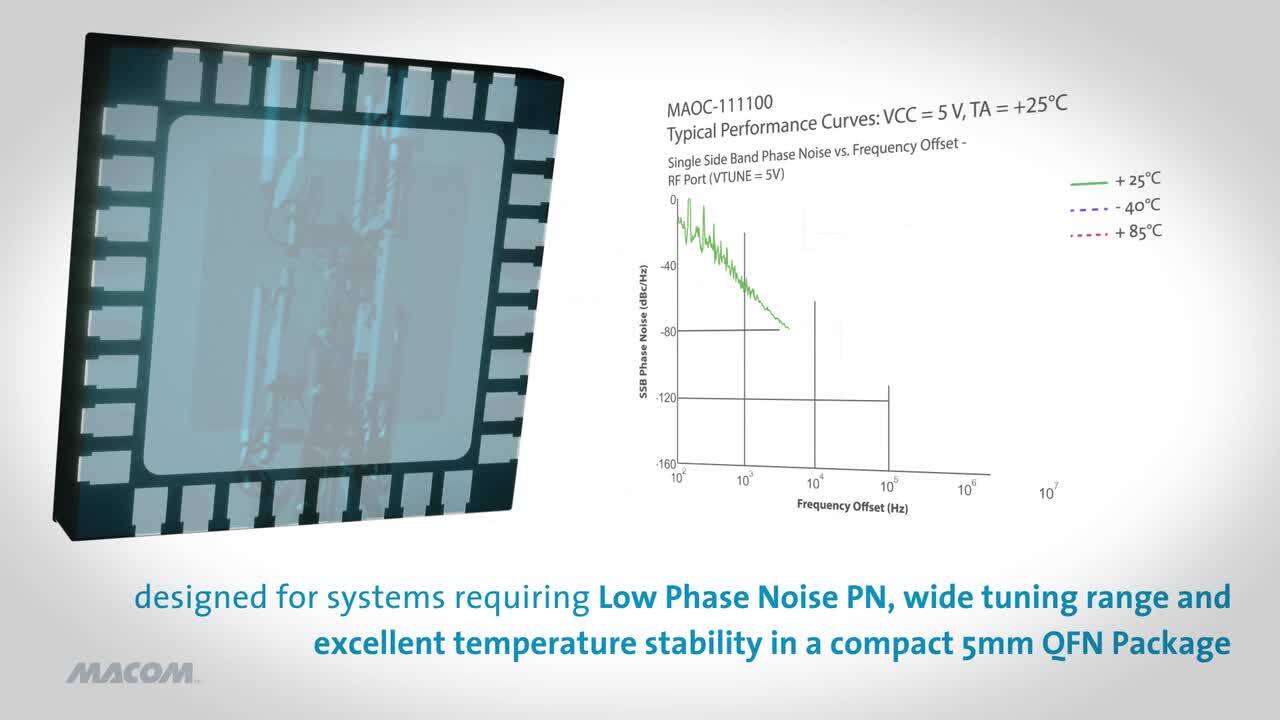 VCO Family Product Video
MACOM's new family of signal source broadband voltage controlled oscillators include the MAOC-111100, MAOC-113900, MAOC-112675, MAOC-113100 and MAOC-110820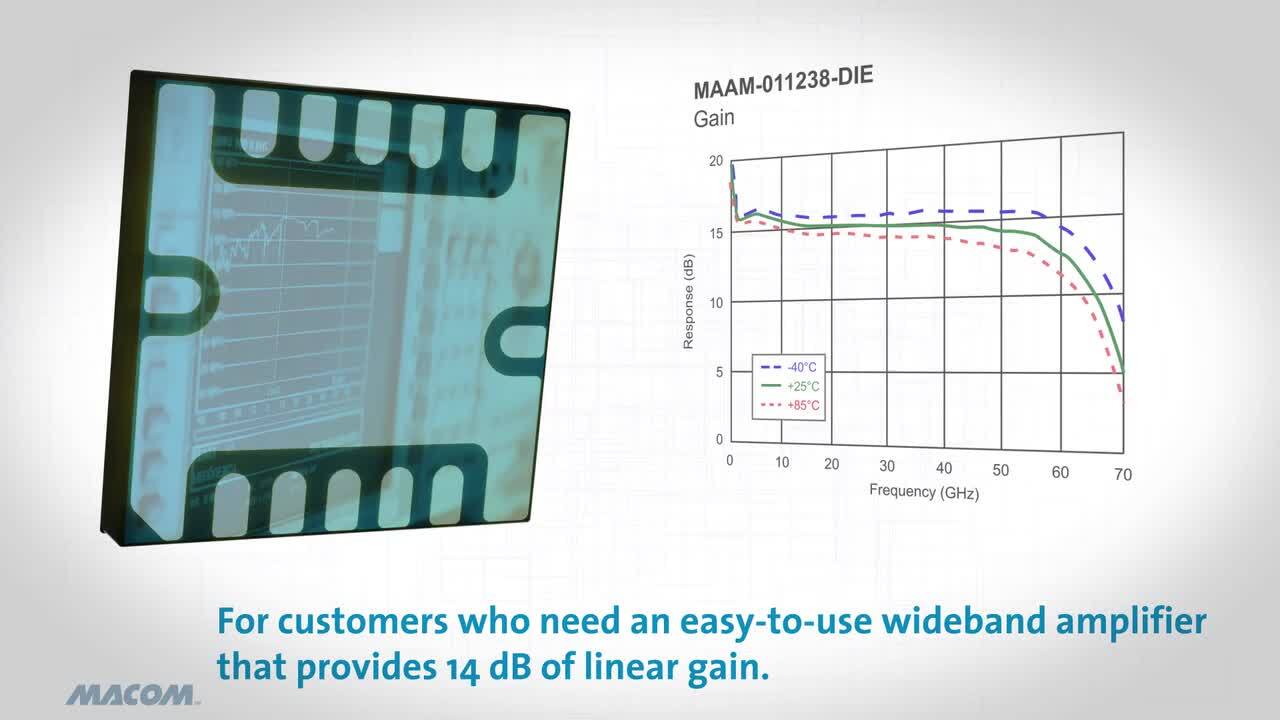 The MAAM-011238/DIE is designed for instrumentation and communication systems, for customers who need an easy-to-use wideband amplifier that provides 14 dB of linear gain. The device is available as a 2.1 x 1.05 mm die or 5x5 mm 12-lead SMT package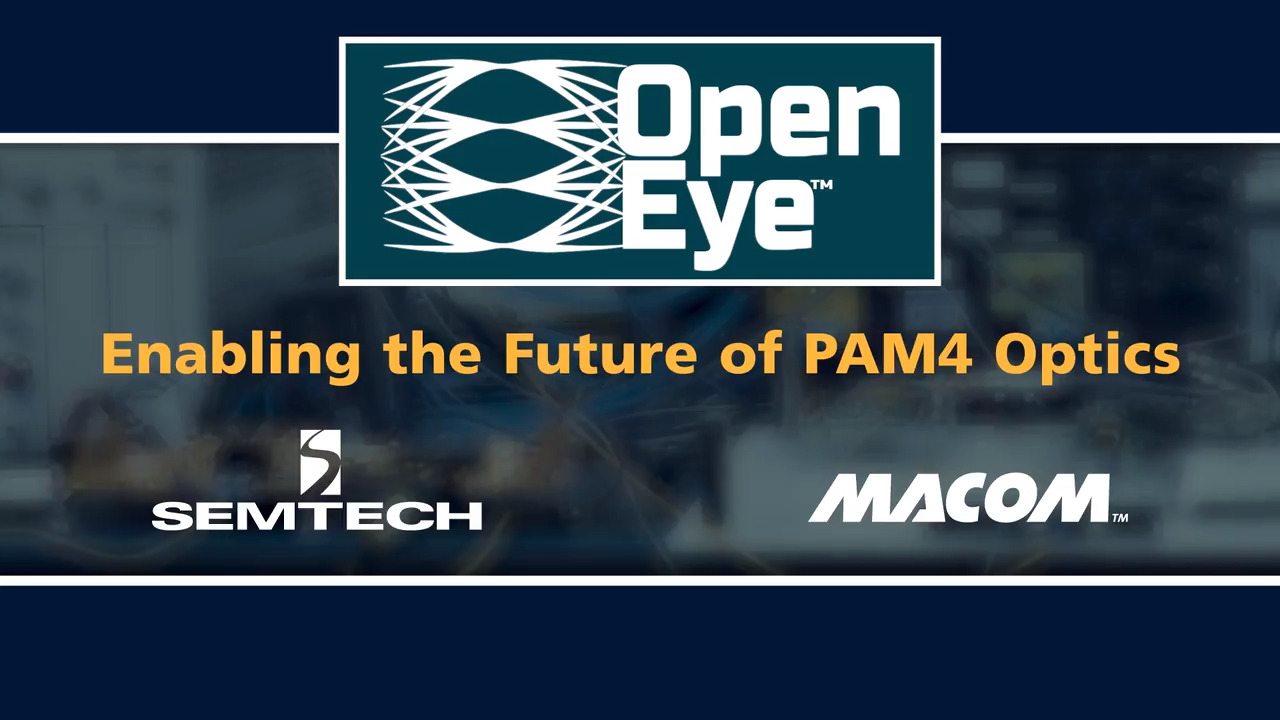 OpenEye MSA Demonstration