MACOM's Mission Statement
Our Mission is to contribute new and compelling products and technology enabling our customers to successfully produce better products for their customers. We shall always keep our customers' interests in mind when developing product specifications, pricing and quality standards.
A Growing Global Footprint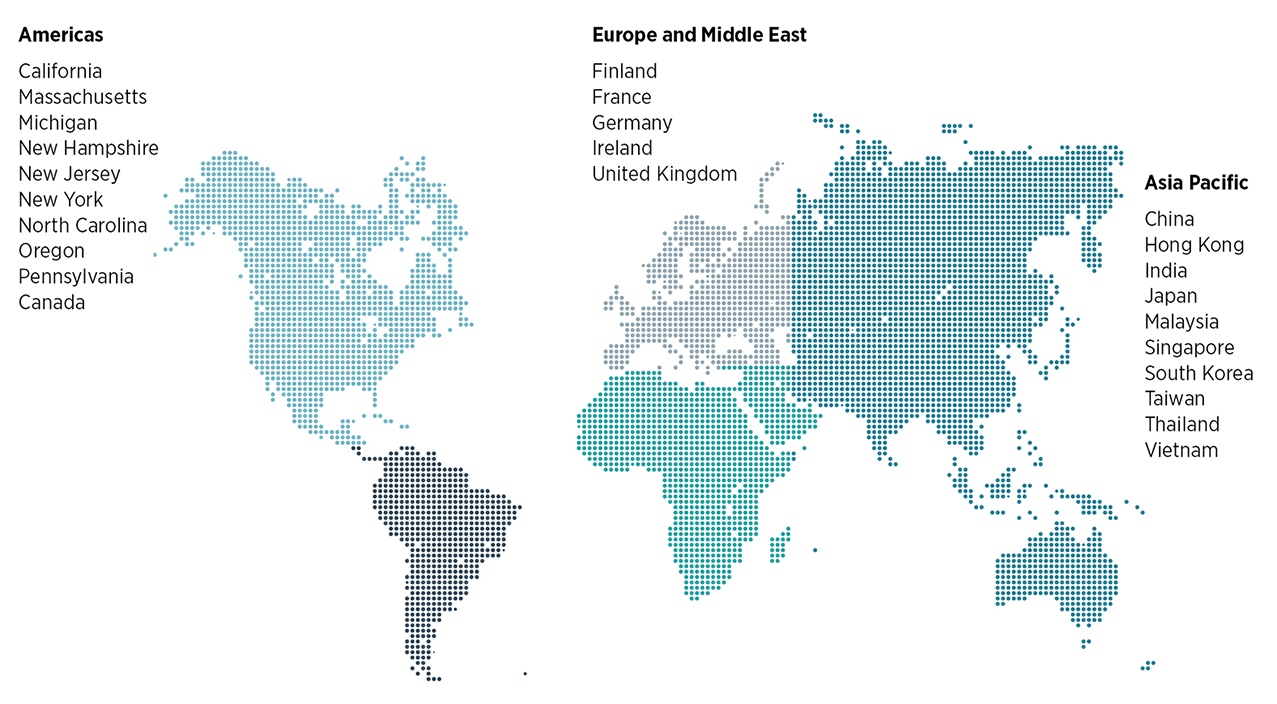 Leading Technologies, Innovative Products, Dedicated Employees
MACOM has more than 70 years of application expertise with multiple design centers, Si, GaAs and InP fabrication, manufacturing, assembly and test, and operates facilities throughout the United States, Europe, and Asia. Click here to view our facilities. In addition, MACOM offers foundry and design services that represents a key core competency within our business.
We invite you to take a video tour of our wafer fabs, operations facilities and design centers to see how we work together to meet our customer's requirements.