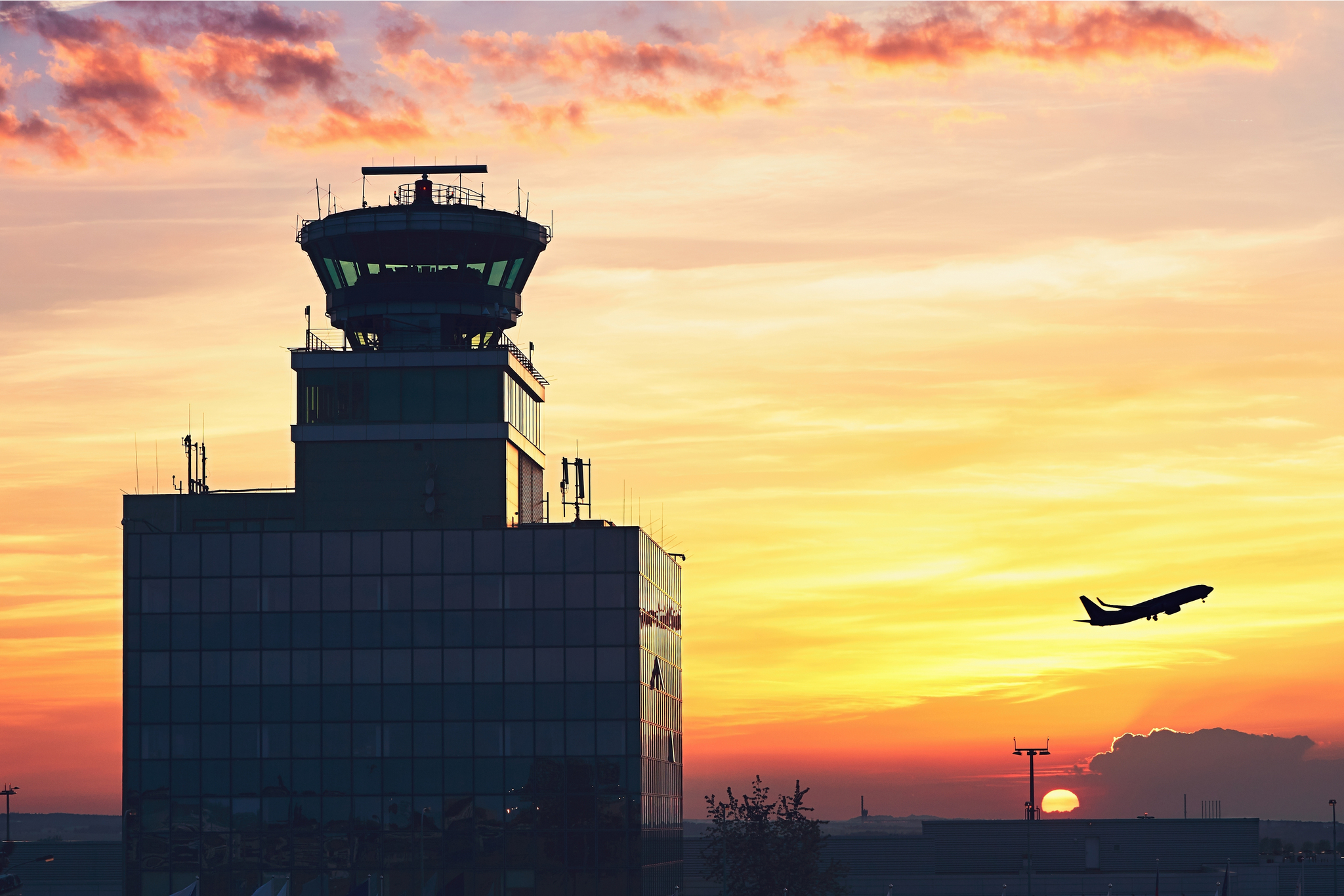 MACOM Bulk Acoustic Wave (BAW) Technology
Advance Filter Technology For High Performance Systems
MACOM's BAW product portfolio is ideal for high performance Industrial, Aerospace, Defense, and Communications applications that require critical frequency filtering. Our high-performance RF filters enable our customers manage signal integrity in the 1 to 6 GHz frequency range.
MACOM's BAW filters solutions are custom designed in order to achieve the customers critical parameters such as filter center frequency, pass band insertion loss and out of band rejection. This approach ensures each filter is manufactured to meet each customer's exact requirements.
MACOM's BAW filters are available with Commercial, Medical, Space, and Military screening quality levels.
Key Benefits
Custom designed filters per customer requirements
Small form factor using wafer level packaging (WLP)
High Power handling
Ultra-stable over temperature performance
Low insertion loss, with high rejection
Robust and reliable solutions for harsh environments
High performance standard and custom packaging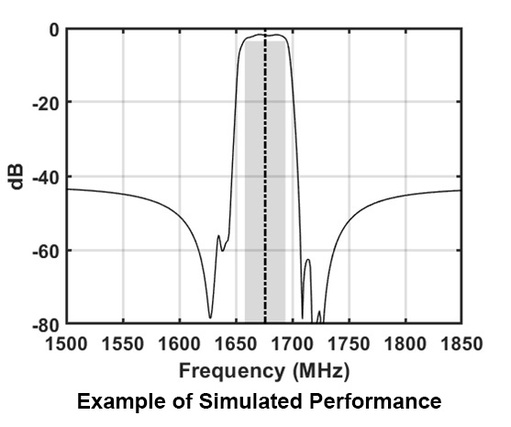 Technology Features and Overview
Operational range 1 - 6GHz range
Miniature size using semiconductor technology
4% Maximum bandwidth
Hermetic chip scale, SMT, with customized packaged solutions
Bulk Acoustic Wave Resonators consist of two metal electrodes above and below a layer of a piezoelectric material. The piezoelectric material converts an electrical signal to a mechanical signal and vice versa. The metal electrodes provide the connections to/from the piezo material. The frequency at which resonance occurs depends on the thickness of the combined metal-piezo-metal stack. Advances in thin-film piezoelectric fabrication have enabled BAW resonators to meet RF filtering challenges up to 6000 MHz using standard MEMS fabrication process. High-performance BAW resonators-based RF filters are made of piezoelectric material having high Q-factor (>3000) and high coupling coefficient. Currently, no competitive technology provides the same high performance for RF filter applications when compared to BAW resonator-based RF filter up to 6000 MHz for the same size and cost.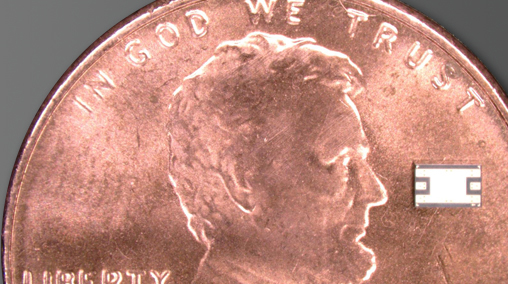 The benefits of working with MACOM's BAW Technology include:
Custom BAW RF Filters with hermetically sealed Wafer Level Packaging (WLP)
Custom Integrated RF solutions that incorporate BAW filters, example including switched filter banks and components for transmit/receiver/exciter applications
Fast response and access to a high-performance chip scale filter technology
Solutions Include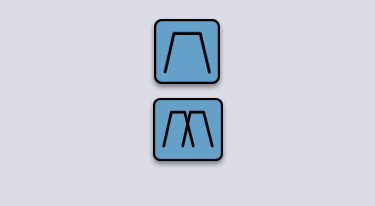 Custom Filter Designs
Leverage our technologies to build your own custom designs
Collaborative Integrated Designs
Work with our engineers and technology experts to build a joint design