Solid State Power Amplifier Module (SSPA)
Standard Product Designs and Custom Solutions
Frequencies from 2 to 100 GHz
Solid State Power Amplifier Module (SSPA)
MACOM's Solid State Power Amplifier (SSPA) and waveguide module product portfolio leverages our world class MMIC technology and system design expertise for high performance Industrial, Aerospace, Defense, and Communications applications. Our SSPA modules feature up to 16 power-combined MMICs in a single module and we can power-combine multiple modules up to 100GHz featuring either coaxial or waveguide interfaces.
MACOM offers standard product designs as well as custom solutions integrating several active and passive functions or transmit & receive into a single module to achieve customers' critical performance parameters such as output power, switching speed, noise figure, spectral purity, and out-of-band rejection. All custom designed solutions consider thermal management as well as Size, Weight, and Power.
MACOM's SSPA & waveguide module products are available with Commercial, Medical, Military, and Space screening quality levels.
Key Benefits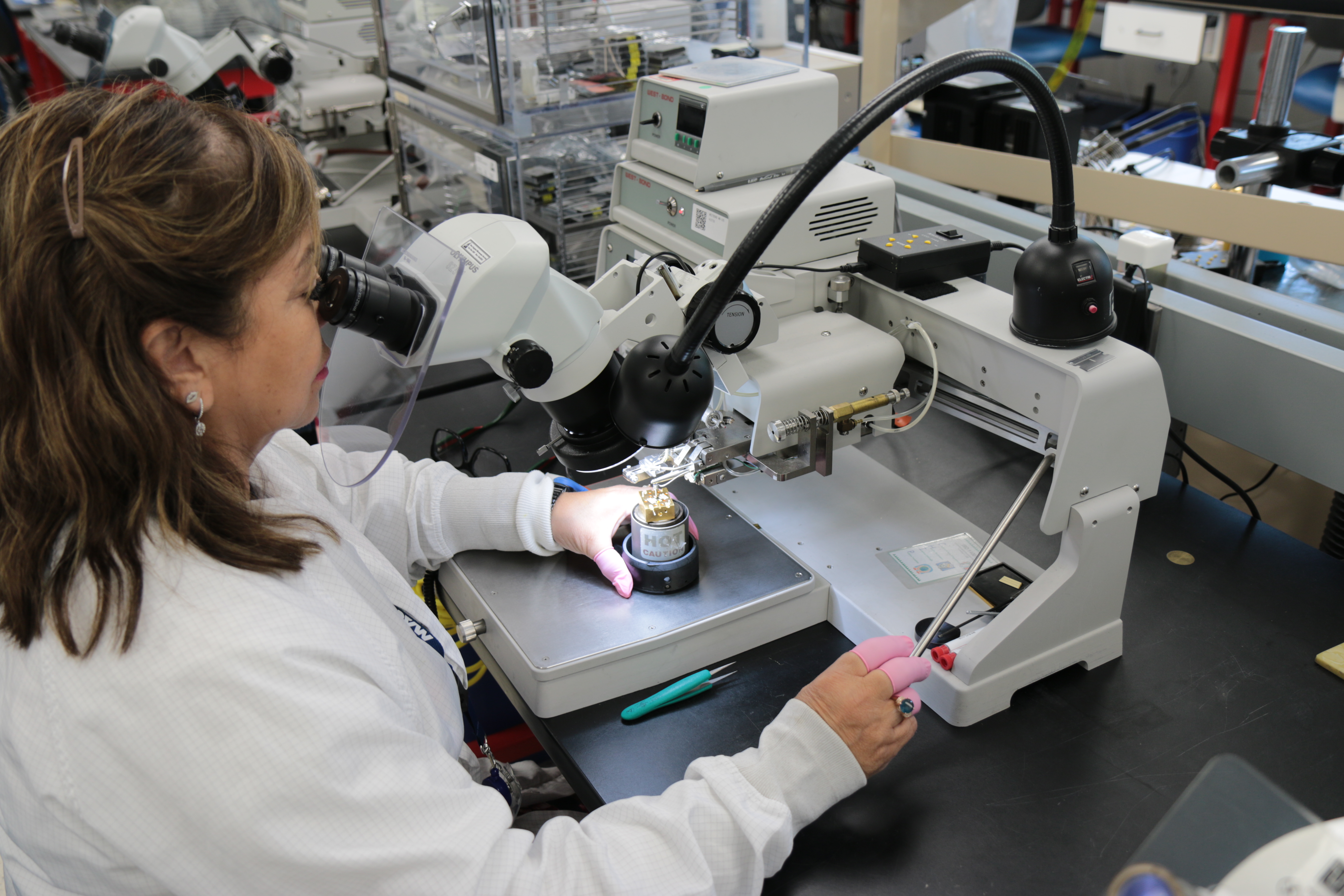 Collaborative custom designs
Waveguide interfaces up to WR-10 and Coaxial interfaces available
Multi-function integrated waveguide assemblies to reduce complication, size, weight, and power
Optimal performance from MACOM's world class semiconductor devices
Robust and reliable solutions for harsh environments
Quality levels ranging from commercial to space
SSPA Modules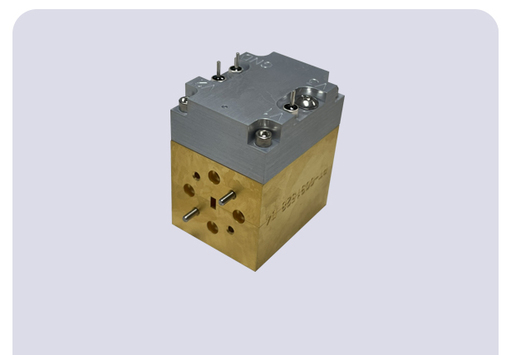 1 W SSPA, 71 – 86 GHz
MAAP-011346-01W12A
Saturated Pout: +30 dBm @ 71 GHz
Gain: 20 dB
Reverse Isolation: >30 dB
Dimensions: 1.5" x 1.0" x 1.5"
7-8 V, 2.5 A quiescent, 4.0 A (saturated)
WR-12 input/output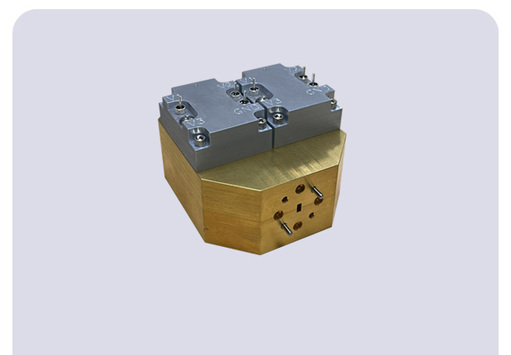 2 W SSPA, 71 - 86 GHz
MAAP-011346-02W12A
Saturated Pout: +33 dBm @ 71 GHz
Gain: 20 dB
Reverse Isolation: >30 dB
Dimensions: 3" x 2.5" x 1.5"
7-8 V, 5.0 A quiescent, 8.0 A (saturated)
WR-12 input/output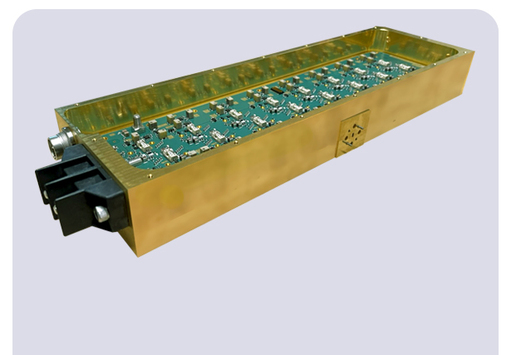 10 W SSPA, 71 – 76 GHz
MAAP-011385-16W12A
Saturated Pout: +40 dBm @ 71 GHz (Pin = +28 dBm)
Gain: 20 dB
Reverse Isolation: >30 dB
Dimensions: 13" x 4" x 1.8"
7-8 V, 40 A quiescent, 70 A (saturated)
WR-12 input/output