OTDR Avalanche Photodetector (APD)
Avalanche Photodetectors (APD) for Optical Time Domain Reflectometer (OTDR)
Low noise, low dark current and highly sensitive inGaAs/GaAs APD operating between 1250nm to 1650nm
OTDR Avalanche Photodetector (APD)
MACOM's new Optical Time Domain Reflectometer (OTDR) detector products are based on proprietary Avalanche Photodetector (APD) Technology. The MACOM OTDR products are a low noise, low dark current and highly sensitive inGaAs/GaAs APD operating between 1250nm to 1650nm.
MACOM's OTDR Detector will come assembled as a pigtailed ROSA with fiber optic connections, as a TO-CAN or as a Chip-on-Carrier. The product supports rapidly growing OTDR market for testing fiber optic networks, including Data Center networks, Passive Optical Networks (PON) and 5G optical backbone networks, industrial and military optical systems.
Key Benefits of MACOM's OTDR Products:
Extremely sensitive detector
Low noise
Stable over temperature
High bandwidth and high gain
Standard and custom configurations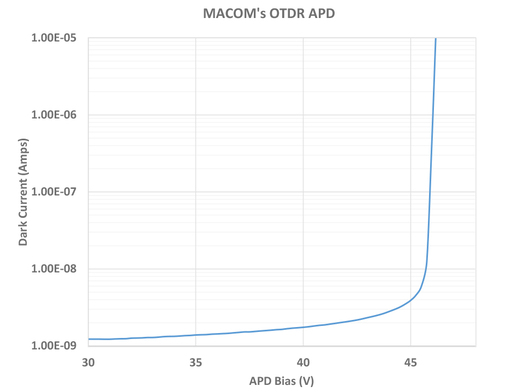 Why are APDs Important in an OTDR?
Whether the OTDR is a field portable test instrument or integrated into a Remote Fiber Test Set, the Avalanche Photodetector (APD) is a key component of the OTDR. The operation of an OTDR begins with the controller within an OTDR triggering the laser to send an optical pulse down the optical fiber. As the optical pulse from the laser traverses the optical fiber, a small fraction of the light is reflected in the backwards direction which needs to be detected by the photodetector. Since the received signal can be very small, especially when testing optical fiber over 100kms, the photodetector must be a very low noise device with a very low dark current and high sensitivity. Otherwise, any anomaly within the optical fiber will not be detected. The extremely low dark current of MACOM's OTDR APD makes it an ideal candidate to detect small anomalies within the optical fiber.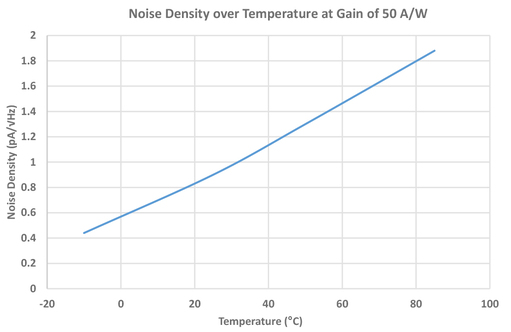 Since field portable OTDRs are required to operate under various environmental conditions, the APD must be stable over a wide temperature range. The noise density of MACOM's OTDR APD over temperature is predictable noise density especially at high temperature. This would all the OTDR with the MACOM OTDR APD to work in all operating conditions.