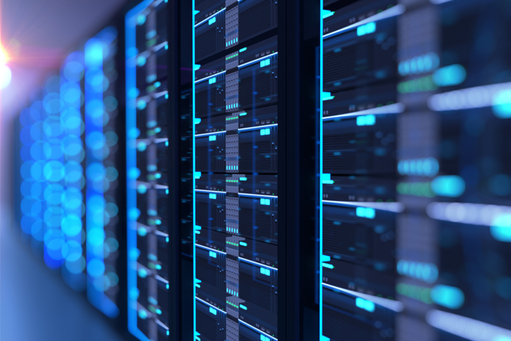 The demand by Data Centers for faster data delivery speeds at cost-effective prices is growing rapidly, where higher connection speeds between switches and servers are necessary to process the current growth in traffic. The pace of data center capacity expansion has created a change in the traditional model of network equipment development and deployment. Equipment vendors need to cut development cycles while bringing cost optimized solutions to market. To solve these challenges, MACOM is focused on complete chip-set solutions and discrete components that enable our customers to deliver optical transceivers and active copper cables that meet the requirements of today's data center deployments.
Key Advantages
Complete product portfolio of NRZ and PAM-4 Retimers, TIAs, Modulator Drivers, Lasers, and Silicon Photonics
Individual component designs are optimized for use together as a chip-set or as stand-alone devices
Consolidated supply chain and ordering
Integrated subassemblies
Components are tested and characterized together
System firmware designed to manage all components
Software API for ease of use and integration
Consolidated support resources
MACOM is playing a leading role enabling the upgrade to high-speed connectivity within Data Centers.  We uniquely bring to bear the proven cost structure, capacity and supply chain flexibility that achieved preeminent market share in the optical and copper connectivity markets, and products and platform innovation that achieved similar success with 100G and up to 1.6T technology in Long Haul, Metro and DCI networks.