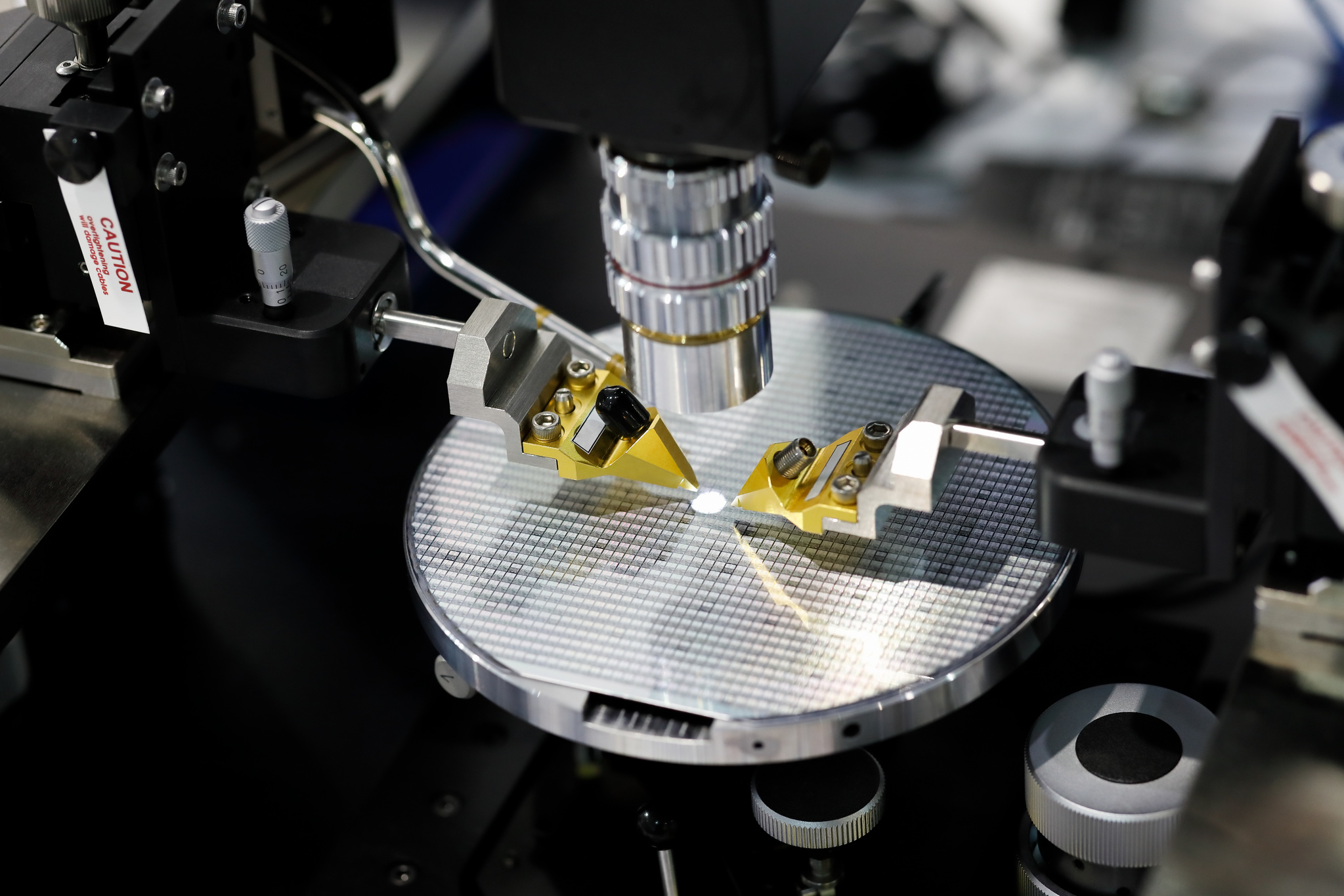 Setting the Standard for Product Reliability
Product & Process Quality
MACOM is setting the standard for product reliability, incorporating concurrent Design for Reliability in all phases of product development. We are driven by the physics of the technology in Design, Verification and Analysis of our parts and our DFR engineers play a critical role in providing the customer with some of the most reliable products in the market today.
The reliability of any product depends on the product test, design, assembly, and wafer fabrication processes. There are strict design rules for each of these stages. The function of these rules is to allow the introduction of new products without introducing reliability concerns. The Reliability Engineering group ensures that new wafer fabrication and assembly technologies meet the existing reliability requirements, and provide a strong platform for future new product and process development.
To ensure MACOM's products will meet your needs today and tomorrow, an in-depth verification process targeting the physics of the technology, has been built into the design cycle. An environmental laboratory has been established to provide testing resources necessary to ensure the design complies with customer needs.
New Product Development
MACOM follows a multi-disciplinary, stage gate process for new product development, where products are designed for quality and reliability, taking customer and product specific requirements into account.
Our stage gate process works through Concept, Design, Design Verification and Production Release phases. The management of risk is a key component of new product development and risk is evaluated throughout the process. Any risks identified are removed or minimized by methods such as design changes, additional qualification, improved manufacturing capability or control and increased monitoring.
Product Manufacturing
Our product manufacturing strategy employs a mix of internal and external manufacturing, which upholds the highest quality and reliability standards. When designing a product solution for our customers, we complement our internal manufacturing with outsourced foundry partners and other suppliers. We believe outsourcing certain manufacturing activities provides us with the flexibility to respond to new market opportunities, simplifies operations, provides access to a wider array of process technologies and additional manufacturing capacity.
Whether internal or external, manufacturing processes are defined in controlled specifications,work instructions, and process flows. Methods such as Failure Mode and Effects Analysis (FMEA), feasibility reviews, or other risk assessment techniques are used to identify potential risks. Preventative actions needed to address critical risks are included as part of product and process development plans and integrated into manufacturing process control systems.
Conformity of the product to defined requirements is assured through:
Appropriate inspections and tests
Control of suspect and non conforming material
Requirement for handling, packaging, preservation and delivery of products
Requirements for protection of production from deterioration caused by ESD
Inventory management controls including product tracking
Customer Quality Support and Satisfaction
In today's highly competitive marketplace, we recognize that quality is paramount, and that customer satisfaction is essential to our success. We strive to support our customers from product development & manufacturing operations, through to post-sales support services.
Our Quality teams are focused on maintaining a high level of responsiveness to our customer's quality needs ensuring that the voice of the customer is heard throughout the lifecycle of our products.
Our quality teams also drive a comprehensive approach to issue resolution using the 8D methodology. Multidisciplinary teams work with our customers to identify root cause, facilitate efficient containment, and ensure effective corrective actions are put in place that prevent recurrence.
Customer returns are handled with care and urgency. Our process includes incident tracking and failure data analysis to drive continuous quality improvements and enhancements. To ensure timely resolution we have an established process for customers who wish to return parts.
Supplier Quality Management
A key component to the MACOM's commitment to quality is an underlying foundation of integrity in our supplier relationships. Within our organization, suppliers are managed in partnership with the supplier quality and supply chain operations.
Suppliers are carefully selected based on a number of criteria such as technology availability, maturity and reliability, past and present execution, along with material cost and the cost of doing business. Quality management certifications such as ISO 9001, IATF 16949, AS9100D and ANSI/ESD S20.20 are also important to us when choosing a supplier.
Our teams have extensive expertise in the management of outsourced manufacturing service providers and other supply chain partners. We employ rigorous processes for supplier assessment and monitoring which assures seamless integration and consistent performance across the business. Various methods are then used to manage, measure and drive continuous improvement within our supplier and partner relationships, including quarterly reviews, scorecards, audits, development goals, process yields, and overall quality performance.
Product Compliance
MACOM's goal is to avoid the use of substances in our products, which could harm the environment or human health during production, use or via disposal at the end of the product's life. We are committed to adhering to all relevant legal requirements, international treaties and conventions, along with specific market requirements. Our restricted chemicals and materials program includes the management of first tier suppliers, internal processes for materials that become part of finished products, data collection, appropriate testing, and timely updates with the latest legislation and customer requirements. Upon request, we can provide material declarations and other information specifying the compliance status of our parts to relevant legislation.
MACOM also manufactures a wide range of high reliability products for Aerospace and Defense applications, which are not in scope of certain legal requirements. Please contact us for further information and support regarding these products at product_compliance@macom.com.