Environmental Responsibility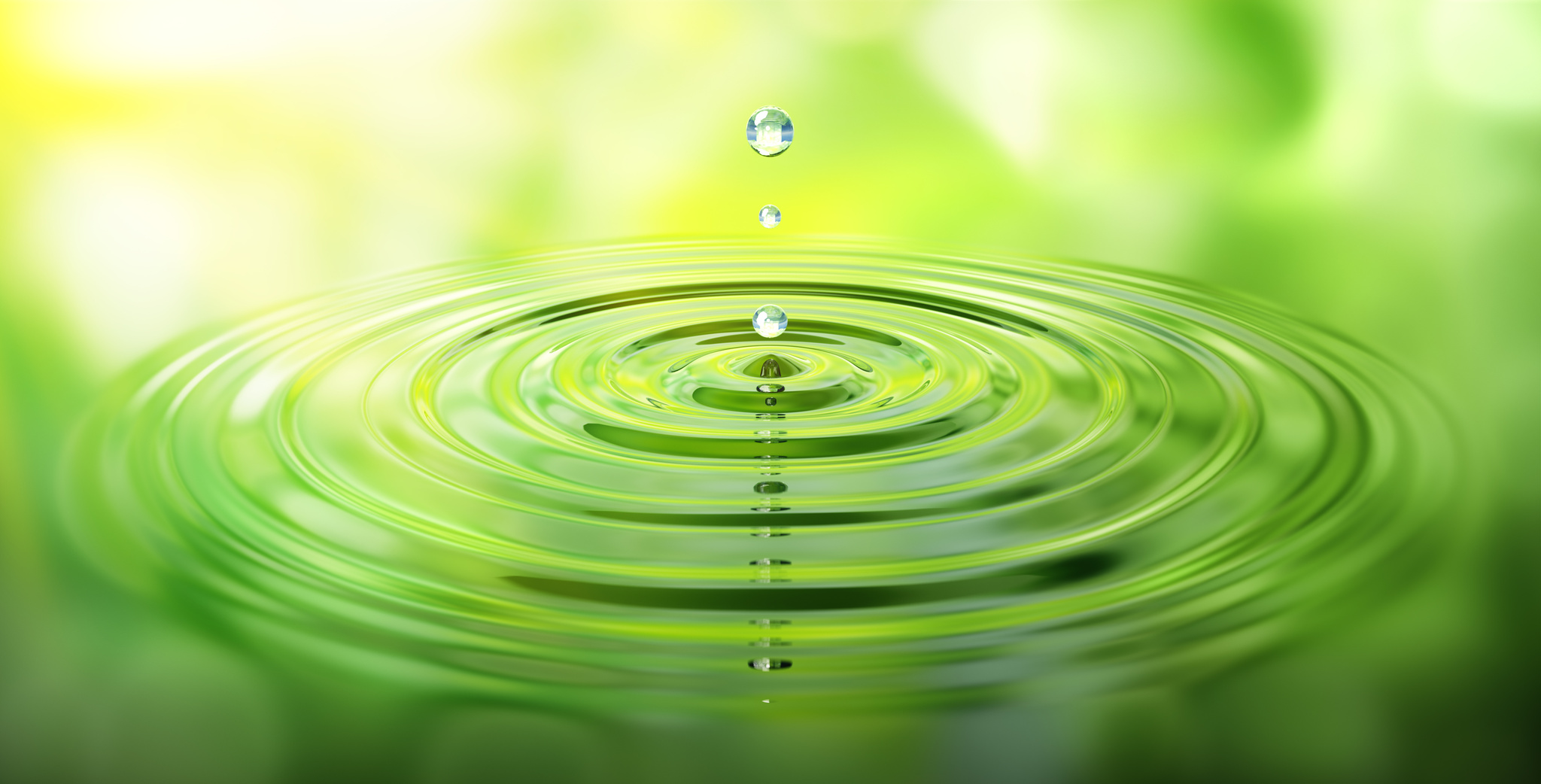 Conducting Business with the Aim to Protect the Environment
Environmental Responsibility
Environmental Responsibility
MACOM's commitment to conducting our business in an environmentally responsible and sustainable manner is aimed at protecting the environment, while providing an atmosphere for continuous business growth and development. We also expect a commitment to environmentally sustainable business practices from our suppliers.
We are committed to:
Conducting our operations in a manner that protects the environment, our employees and the communities in which we operate
Managing our resources responsibly and practicing prudent conservation principles
Implementing sustainable sources of energy and water resources, where possible
Maintaining a comprehensive environmental management system, and striving for continual improvement
Establishing, measuring, and regularly reviewing environmental objectives and targets
Climate Policy
We will seek to reduce our climate impact and manage climate-related risks and opportunities. We work with our supply chain to help and encourage others to further reduce their climate impact.
We advocate a systematic approach where we can commit, track, and communicate our actions. This includes:
Compliance with laws and regulations
Reducing waste and conserving resources
Acting with integrity, transparency and accountability
Continuing to improve our efforts to reduce our climate impact
Our path forward will include:
Setting climate related priorities and targets
Educating our employees to help them understand and work towards those targets
Monitoring and collecting data for our most significant environmental impacts
Reporting our progress on an annual basis across Energy, Emissions, Water and Waste management
Considering environmental impacts when making business or investment decisions

Aligning with external reporting frameworks
Energy Management
Our Lowell, Massachusetts headquarters uses highly efficient solutions to conserve energy, such as low energy consumption light-emitting diode (LED) lighting, Energy Star appliances and low volume plumbing fixtures. The heating, ventilation, and air conditioning (HVAC) building management system automatically reduces energy usage based on building occupancy. An energy recovery ventilator (ERV) captures waste heat from the building exhaust. The waste heat captured from this process pre-heats the incoming outside fresh air, which in turn, reduces our natural gas usage. Since 2018, we have implemented energy efficient equipment upgrades whihc has resulted in energy savings.
In 2020, we initiated a long-term project to become more energy efficient and less dependent on the public utility grid. Our project includes installing a state-of-the-art Combined Cooling and Heating Power (CCHP) plant that will produce electricity and thermal energy onsite at our Lowell, Massachusetts, manufacturing facility. The CCHP plant is expected to reduce our consumption of energy while delivering sustainable, resilient energy for heating and cooling. This initiative will reduce our dependency on the local power grid and improve our facilities resiliency and uptime, eliminating the negative impacts of power grid surges and outages.
To encourage employees to adopt electric transportation, we have installed electric vehicle charging stations at our largest manufacturing site. Employees have free access to use these charging stations. Our charging stations are currently providing up to 1,238 kWh available capacity per day.
Emissions
Making our carbon impact is important to ensuring our business remains sustainable. Our investments in energy efficient equipment since 2018 have resulted in a reduction of Greenhouse Gas (GHS) CO2 emissions.
We recently installed an additional regenerative thermal oxidizer in our Lowell, Massachusetts, manufacturing facility. This system destroys volatile organic compounds (VOCs) that could potentially be released from operations in our wafer foundry. The CCHP Plant is expected to further reduce our carbon emissions The CCHP Plant is expected to further reduce our carbon emissions by up to 1,869 metric tons.
Reduction targets will be set in line with our commitment to reduce our carbon impact. We will work to reduce the use of ozone depleting substances (ODS), such as fluorinated gases, particulate matter, volatile organic compounds, hazardous air pollutants, nitrogen oxides (NOx), and carbon monoxide using emissions abatement equipment and other reduction strategies.
Water Usage
MACOM recognizes the importance of water conservation as a key component of our Environmental sustainability practices. We work to use water responsibly and conserve water, in our own manufacturing facilities, where possible. We also use trusted third-party foundries and contract manufacturers for certain assembly and test operations. These third parties are expected to abide by our Supplier Code of Conduct.
Our primary water usage location is our Lowell, Massachusetts manufacturing facility. We track and monitor our water use in this facility, along with our other manufacturing locations and ensure that the quality of our wastewater meets all local and federal requirements. Projects focused on water conservation include the installation of touchless/low-volume water output faucets and plumbing fixtures in our Lowell, Massachusetts, facility.
We continue to maintain best practice in our management of water usage and will set future water conservation targets based on business needs, water stress levels and identified opportunities.
Waste Management
MACOM has a strong history of adhering to local and federal requirements related to waste management. We have a dedicated team to ensure that all waste products we generate are handled properly. We ensure the proper disposal of all hazardous waste, as part of our ISO 14001: 2015 Environmental Management System, and we are investigating recycling opportunities. Our manufacturing health and safety teams are responsible for conducting training and regular audits on the management of hazardous waste.
We are also committed to recycling or reclaiming metals used in semiconductor processing. We have developed methods to capture process metals that either do not remain in our finished goods or can be reclaimed from scrapped products. We have demonstrated a reclamation rate of up to 90% of the metal used in our manufacturing process and are assessing ways to improve those reclamation rates. Incoming metals are monitored through our purchasing and supply chain practices and inventory management systems. Waste metals are collected from process equipment, liquid waste drains, and excess production material and through diligent collection of multiple solid waste streams from our manufacturing lines.
MACOM is committed to the proper disposal of E-waste and the recycling of e-material whenever possible. This commitment includes adhering to all legal requirements, conventions and international guidelines, where applicable. We partner with third-party service providers to decommission and recycle our unused electronic equipment, and continue our implementation of local recycling practices to reduce the overall waste going to landfills.
Chemicals
We are committed to adhering to all legal requirements, international treaties and conventions, along with specific market requirements and best practices regarding the use of chemicals. We are committed to reducing the wide range of chemicals used in the semiconductor manufacturing process. Where possible, we eliminate or substitute chemicals in our processes, which could harm the environment or human health. Where elimination or substitution is not possible, safe work practices and engineering controls are put in place.
Personal Protective Equipment (PPE) is also provided to ensure the safety of our people. In recent years, we have upgraded equipment and increased training of our manufacturing personnel to ensure more efficient use of chemicals. Regular training is carried out with relevant personnel on global harmonized standards and safety data sheets for the chemicals being used. We also perform risk assessments, reviews and industrial hygiene health surveys, which include medical checks. Chemical waste is streamed and disposed of in a safe and responsible manner, in accordance with applicable laws and regulations. These activities support our objective of ensuring that all chemicals are stored, used, and disposed of in a proper manner.
In addition, we seek to reduce the adverse environmental impact of our products by, among other things, limiting the use of components or materials that may present a threat to the environment or human health. We leverage the IEC 62474 standard in this regard and track compliance with this standard in our product compliance database. We also comply with laws in jurisdictions that require disclosure of certain chemicals within our products, such as the EU REACH Regulation and EU Waste framework Directive.